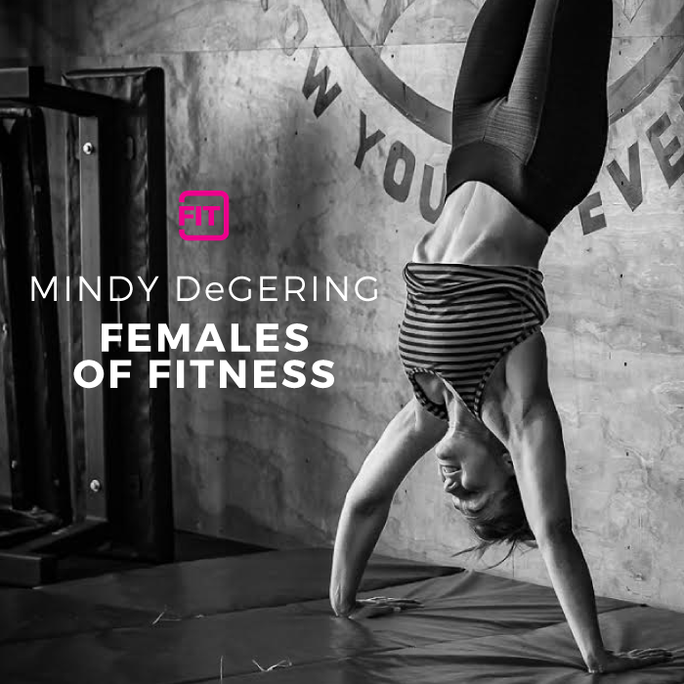 Meet Mindy. You can find her online as @motivationmindy. She's a wife, she's a mom, she's a work in progress. Sound familiar? You might find you have a few things in common. Read on and find out! 
I am a wife to a firefighter and mom of 3 boys ages 7, 4, and 5 months. As a family we love exploring the outdoors and activities like hiking, camping, swimming, going to baseball games, camping, heading to the park, on bike rides…we mostly just love to be outside together!
I can't say it was always this way for me. Growing up I didn't particularly enjoy any type of physical activity, outdoors included. I wasn't super comfortable in my body either, I felt like I was always the chubby friend. Anytime we'd go rollerblading or biking as friends I'd have a hard time keeping up. I specifically remember in 4th grade when I asked a couple boys how I could improve at basketball and one of them said I could "skim off a few pounds." From that day on, I was self-conscious about my body and my weight. You can imagine that as a little girl that's a terrible way to feel and obviously it affected me deeply.
Fast forward several years to the end of my second pregnancy, I started really really wanting a change. Not just to lose weight, but to be healthier. I wanted to be better and more active for my kids and my family. Six weeks to the day after my son was born, I started working out. I would find little videos on YouTube and do them in the living room while my baby slept and my oldest son played. I did it 3 days a week and at first, I hated it. I hated it SO much, it felt like torture! I would do a 20-minute video on Monday and finish and think, "YES! I don't have to do that again until Wednesday!"
I started focusing on eating healthier and cleaning up my diet. I even recruited a friend to help me figure out why types of foods I should be eating and how much. I started losing weight, generally and feeling much better. After a few months, I started going to the rec center and taking aerobics classes. I LOVED the class because it was like a dance party and the hour flew by. Eventually, I was attending classes 5 days a week and began dabbling in weight training. No surprise, I loved lifting and feeling strong.
My husband has done CrossFit for years and I've always been super interested but way too intimidated to try. I started asking him about his workouts and then trying to do them on my own at the rec center. I loved the concept and the short, intense workouts. Eventually, 2 years after my son was born, I went with him to his gym and in less than a week, I was hooked. I guess you can say the rest is history!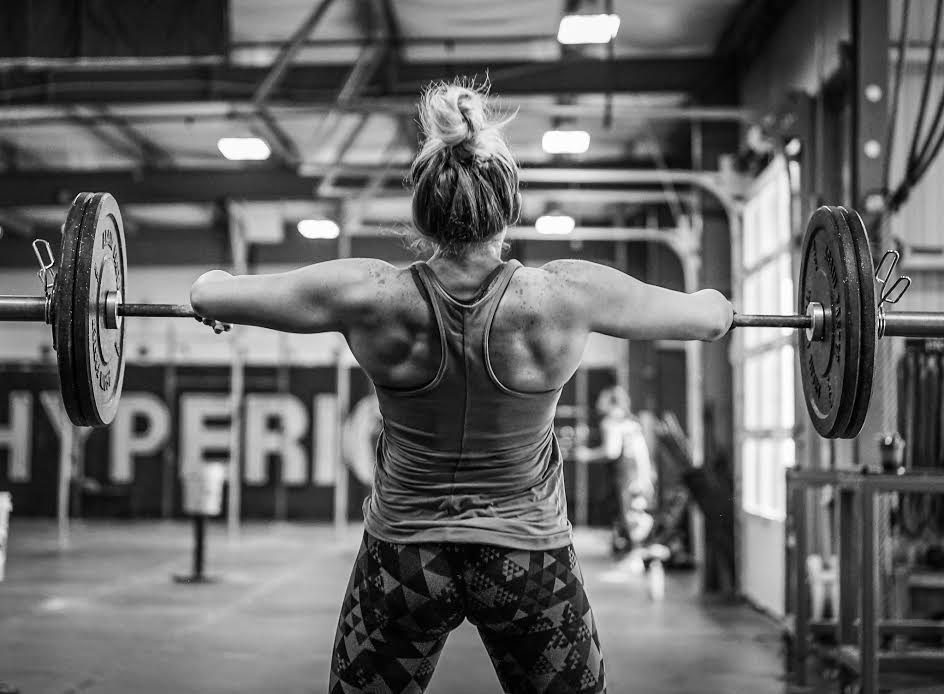 If I'm being honest, the majority of my friends are people from my gym. I also LOVE that it's something my husband and I can do together. We work out together most days, and it's so much fun. I love that we have another "thing" outside of being husband and wife or mom and dad.
I love the community aspect, but I also love the competitive environment too even though I mostly love competing against myself. I was never a competitive person before, but something about measuring me against me is just so addicting. I workout 6 days a week, and I honestly look forward to it every single day. If you'd told me I'd be doing that when I first started those 20 minute/3 times a week videos, I'd think you were crazy!
People ask me all the time how I stay so motivated and  I always answer that a lot of it is just getting into a regular routine. My life is a routine! I wake up, get everyone ready and out the door, and we go to the gym. It's just what we do, no debate. I schedule my day around the gym as opposed to trying to work the gym into my schedule instead.
There's always something to work on. I am constantly setting goals to lift a heavier weight or do more reps of a movement or learn how to do something new. It's hard to get bored with a fitness routine when there is always room for growth and improvement. I love to push myself just a little bit harder whenever I get the chance.
I came to the realization that if I can do it, anyone can do it and that's why I started my Instagram account, @motivationmindy. I try to encourage people to try new things and get out of their own way in order to achieve something they may think is out of reach. I want everyone to know that living a healthy life doesn't mean the treadmill and chicken and broccoli. There is so much life to be lived, and we need to experience as much as we can! I also want to share yummy foods, tips, and tricks, and to remind everyone that we are all a work in progress.
Right now I'm still working on getting where I want to be post-baby, but I try really hard to focus more on what my body can do than on what it looks like. When I do that, the weight loss or muscle gain or whatever goal I have in mind seems to happen a lot easier.
It's amazing how a little motivation can change the course of our lives entirely, let Trainer Lindsey help you find yours with her 6 Week Fit Body Challenge. Sign up today!