Meet McKenzie: passionate creative, sister, daughter, universe explorer, and devoted yogi. 
"As the middle child of 5 children, I have always been into the exploration of original self-expression. My family is a blended one, filled with vast love and personal sacrifice. I've always felt a deep connection to my roots and knowing where I came from. This need lead me on the path to an undergraduate degree in Behavioral Science, emphasizing in Psychology.
I have a passion for art and anything that gets my creative juices flowing. Painting and drawing bring me peace and allow me to express myself in a way that isn't limited by words. I am fortunate to have a mother who has a passion for the arts and gave me the tools to develop my own talents and passions, without any boundaries or expectations. She even let me paint my childhood room with asymmetrical stars, and murals of fantastical creatures. Not many parents let their kids do that, I wager. I also have a deep love for music and performing which kept me active during my growing up years.
I was drawn to the practice of yoga when I first took a class in high school. I felt connected to the practice of breathing, the bending, and the art of just being. I began to be more dedicated in my practice when I started dating a yogi who taught me the importance of letting go. Together we breathe, bend, and be.
I practice yoga as much as possible; anywhere from 5-10 times a week. I can't get enough of it! My body feels restless when I'm not practicing, and I often find myself in headstands during my downtime. Yoga is like a drug to me. I need it, I crave it, and my day revolves around it.
Yoga fills the spiritual void I have been searching for. I am not necessarily a religious person, but have always felt a longing for a spiritual connection. The Eastern philosophy attached to the practice of yoga emphasizes the connection of all living beings to one another. Our breath and heartbeats are one. This reminds me to find love and empathy when my ego takes over. In yoga, you're not competing against anyone but yourself, and that allows me to develop a love and understanding for myself, without comparisons or judgement. It allows me to remove my mask and embrace my true self.
Eventually, I would love to travel to India and study with the Guru masters where yoga originated. I believe westernized yoga has influenced and manipulated yoga for the masses which is not necessarily a bad thing, but maybe not true to the real purpose of yoga. True yoga is the transcendence of the ordinary ego. I am on my own journey to developing a connection to the universe and letting go of the unnecessary expectations I hold myself to so that I may continue to breathe, bend, and be.
Namaste."
At IdealFit we are 100% committed to bringing you only the best protein and supplements made specifically for women. Take us along on your fitness journey and the path to wellness and self-discovery is yours. Order your IdealLean today!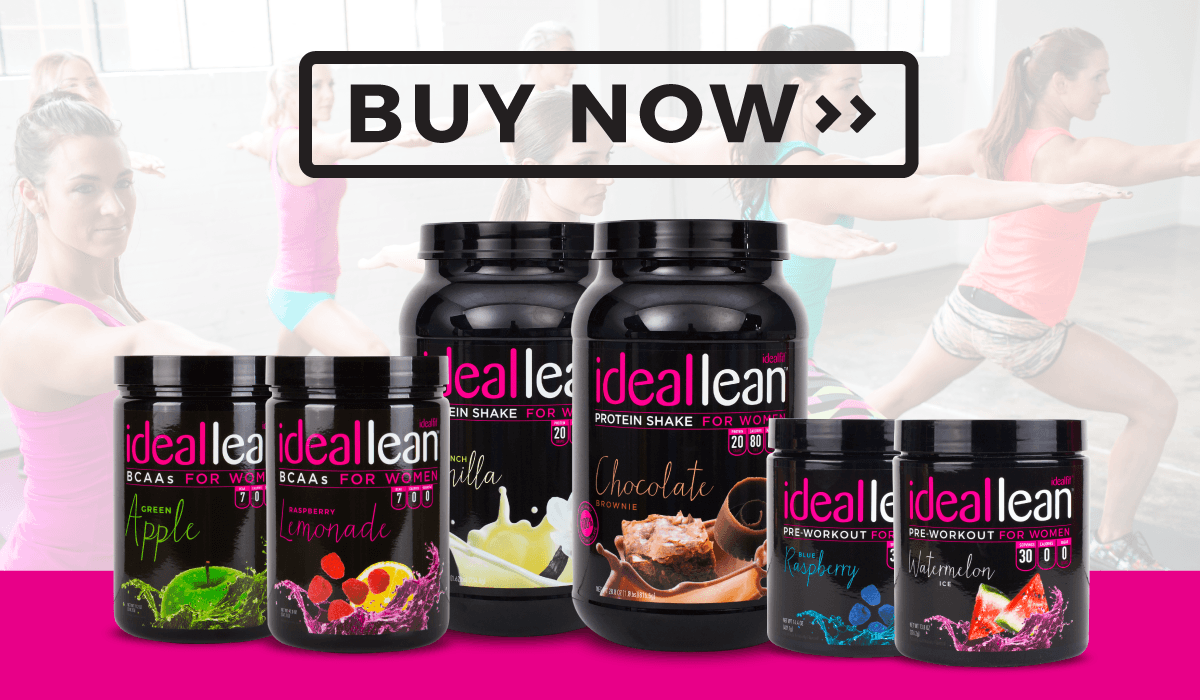 *these women may or may not be actual users of IdealFit products, we simply want to share their stories.