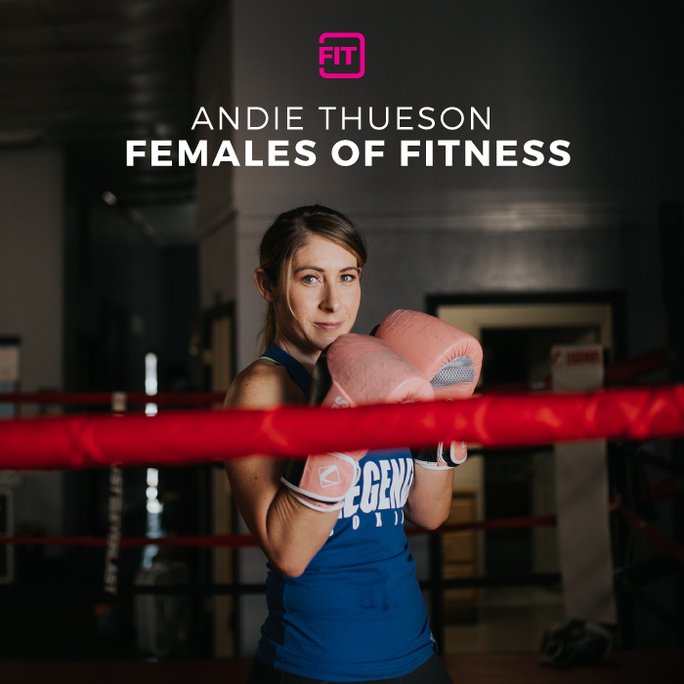 Meet Andie: trainer, boxer, wife and mother, spreading the good word of self-love and positivity! We had the chance to catch up with her a while back. Check out her amazing story below!
Hi, I'm Andie! I'm a NASM certified personal trainer and a macros aficionado. I've been married to the love of my life for 15 awesome years and we have 3 beautiful kiddos. I love being a Mom! It's such a blessing and sometimes a curse if we're being honest, but I wouldn't have it any other way.
I am the author of Maybe I Will, a health and fitness blog. My sole purpose in its creation was to find a way to share with the world my passion for health and fitness and living a positive life. Over 5 years ago, I woke up and realized I didn't like the woman staring back at me and knew I had to change. I began working out and eating better and little by little, things started to improve. I didn't feel better overnight but as my fitness levels improved, my confidence grew and so did my ability to see myself in a more positive light. Over the years I have learned to embrace and love myself "as is", and that mental shift has made all the difference! It's one of the key messages I love sharing with the women I coach and help along their fitness journey, you are enough!
I started boxing about 6 months ago, and after my first class it was like the clouds parted and angels sang! I had finally found "my jam". After years of bouncing around fitness trends, I had yet to find something that made me feel as strong, empowered and centered as boxing. There's nothing like letting all your pent up frustrations, worries, and concerns out on the bag! It's physically and mentally demanding and the workouts are tough. I feel challenged and finish every workout knowing I left it all there on the floor in a big pile of my sweat.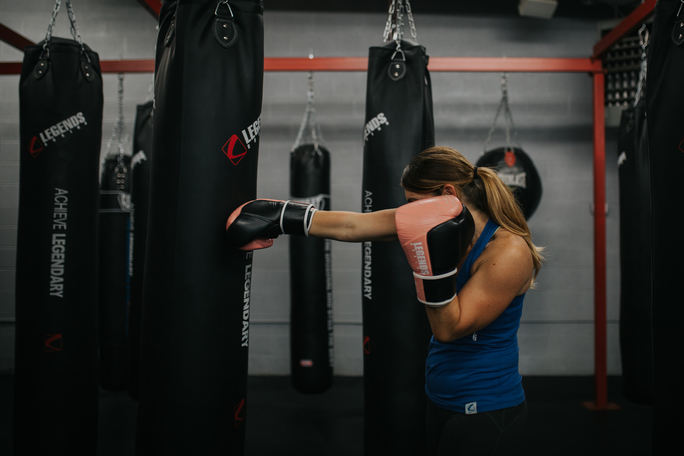 My coach has been encouraging me to start sparring and working up to an amateur level, but I'm not sure I have it in me to actually hit another human being while they try to hit me back. That's something I'll have to work up to I guess…
My drive and motivation comes from the feeling of strength and power I get from working out! For so many years I felt guilty taking time for myself to exercise. My children were small and I felt like they needed me more than I needed time for myself, which of course, wasn't true. Unfortunately, this is a classic example of what many women believe. We are the worst at putting ourselves first! One thing I have learned on my journey is that by taking time to take care of me – my family actually benefitted as well. I am a more patient, loving and present mother and wife when I take the time to exercise.  
My goal is to empower more women to make health and fitness a priority in their lives, and to help them learn to love themselves "as is" and embrace who they are! You can find me and more of my message at Maybe I Will or on Instagram as @andiethues.