Hey, it's Karina and I'm here to talk about fat burners made for all of us ladies!
Okay let's get this out of the way, the magic weight loss pill does not exist. Surprise surprise, it takes hard work to reach your goals. Very tragic I know.
Eating healthy and exercising are the only ways to get a lean, healthy body. That being said, there are still things you can do to make it a bit easier for yourself.
A well-designed fat burner can help support your results by helping you to have more energy and your body to metabolize fat.
Okay, I'm about to dive in and take a look at everything you need to know about fat burners!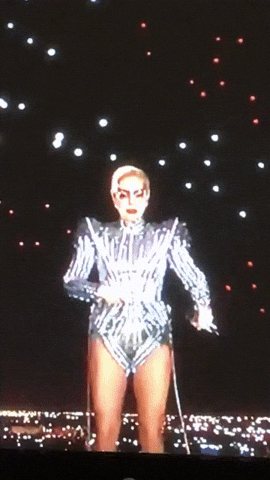 What Ingredients to Look for
There are a ton of fat burners out there, so how do you find the right one out of all the madness? Don't worry girl, I got you. These are just a few ingredients that are extra beneficial for getting that burn in.
Theobromine is an alkaloid found in cacao and it's a stimulant similar to caffeine. It doesn't taste like chocolate though, so that's a bummer. BUT WAIT, it does do things like benefiting mood and it has a lasting effect; meaning you won't dip in energy.
If you feel like chocolate helps your mood, you might just be feeling the effects of Theobromine! Round of applause for this guy!
L-Carnitine Tartrate is an amino acid that helps the body metabolize fat storage and it can also help to improve heart health.
There's also evidence that it plays a role in muscle restoration and the body's endurance ability. So it's pretty helpful for those of us with sore muscles or just needing some extra energy when you're dragging your butt to the gym.
Conjugated Linoleic Acid (or CLA for those of us non-scientists) Research shows that CLA is able to help reduce fat. Well, that sounds awesome but you're probably wondering how? More research is needed but it might shrink fat cells, or speed up metabolism.
CLA is actually a type of fatty acid chain. Omega-3's are similar to CLA's but not the same because it's a trans-fatty acid (not to be confused with trans fat in processed foods). It's a healthy fat found naturally that gives you energy. But the ratio of each type of chain is important for the overall effectiveness.
ThermoDiamine is also awesome cause guess what, it can help to alleviate water weight and nausea! Honestly, water weight is so annoying, bloating can make me feel 3 months pregnant. So this ingredient comes in clutch.
What to avoid: Banned ingredients
Like I said before there are a ton of fat burners out there and while some are good, others can be super sketchy. So here are some risky ingredients that are not going to be healthy for your body:
Oxilofrine, Methylsynephrine or P-hydroxyephedrine:
This ingredient is useful for stimulating the heart and is also used in some medical situations, such as enhancing heart function in patients under anesthesia. There is nothing to suggest that it helps with fat loss. Meaning it could have adverse effects on a regular healthy person that doesn't need that. Yep, hard pass on that.
Still many sell this product in fat loss pills or pre-workouts, even though it doesn't help with this. Sometimes there are such high doses of this ingredient that it can be as much as three times the usual dose. High doses could lead to heart palpitations, arrhythmias, and increased blood pressure. Are you sold yet? Yeah, not so much.
2,4-dinitrophenol (DNP):
This little pill has actually killed people! It works as a fat loss pill but has some really bad side effects, so bad that there have been 62 published deaths with this as the cause. It's scary. So please avoid trying to use this product. Losing fat isn't worth your life!
How to use a Fat Burner
If there's caffeine in your fat burner, don't use it at night unless you want to be hopping around like the energizer bunny at 3 am.
Typically, fat burners are taken once a day with plenty of water. So just pay attention to the label and don't take more than is suggested.
How to maximize the results
You have to change your lifestyle if you really want to get those serious results. That means you gotta put in some work but that doesn't mean that it has to feel awful! The best part about living a healthy lifestyle is that you can make the rules.
I do what I love every day when I train and that's how I stick with it. If you need more guidance check out my free program!