Fall can be pretty unpredictable. Some days may feel more like summer, while others you are certain that fall is over and winter is here to stay.
This can make dressing for the occasion harder. Especially when you are going to be breaking a sweat and will be taking your exercise outdoors. Or when you are unsure if the AC will be blasted at your local gym.
But fall is also the perfect time to exercise outside!
The weather is no longer unbearable and you can run outside for more than five minutes without wanting to throw in the towel.
This is also the perfect time of year to head outdoors as trail runs and hikes are beautifully picturesque as leaves are changing into beautiful shades of oranges, reds, and yellows.
We want you to be able to take advantage of this season ahead of you and have put together some of the best clothes to wear this fall to workout in. Along with tips and tricks as temperatures start to head into lower digits.
Tips for exercising in colder weather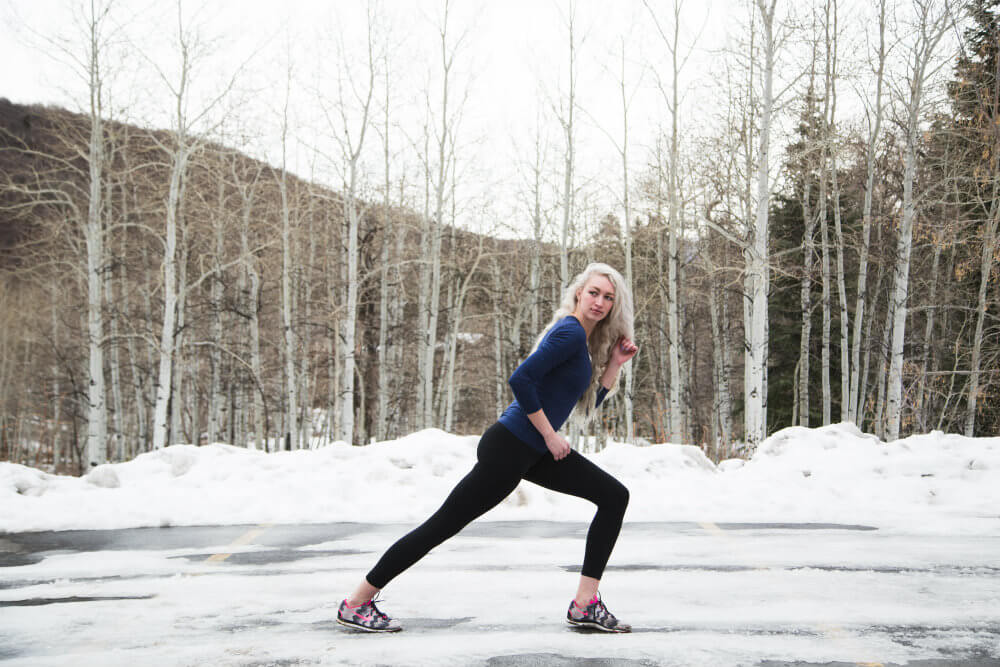 1. Dress in Layers
Dressing in layers will let you remove articles of clothing as your body temperature begins to rise.
Because you will break a sweat while exercising, dress for weather that is a little warmer than the actual outside temp.
If you get too hot that can cause you to sweat too much, which will cause your body to become wet, and will lower your body temperature.
This also allows you to stay at the perfect temp when heading into the gym and then exercising.
2. Cover your Extremities
Your extremities are what will get the coldest as you exercise. Especially your feet and toes. Blood flow stays concentrated in your core, so it is your extremities that will get the coldest the fastest.
Wear gloves or mittens, and if it gets really cold you could also put hand warmers in your mittens or your pockets. Hats are also a good idea as a lot of body heat is lost through the head.
And what to do if it's really cold? Wear a face mask or scarf. This can seem pretty ridiculous but really does help if you are exercising in freezing weather.
3. Wear the Right Clothes for your Workout
When running/exercising in cold weather there are quite a few things to consider. And that would be the materials of your clothes- yes that actually does matter!
Moisture-Wicking Fabrics
To help you stay dry during your workouts moisture-wicking fabrics will be the best option. They are generally made of polyester blends. These fabrics are woven in a way that will force moisture to the outer shell of the material, helping to keep you dry.
Fall Faves:
Halter Bra- This bra is made of a poly-spandex blend which wicks away sweat & dries fast. It also provides maximum comfort and support so no matter how high of intensity exercise you are doing it will keep the girls in place. Get it here.
Seamless Tank Top- This is made of a polyester blend that will help to keep you dry with its fast-drying functional fabric. Get it here.
Sweatshirt- This is made of a cotton poly blend, and is super comfortable. Get it here.
Crossback Tank- This tank is a polyester spandex mix to ensure breathability and comfort. Wear it layered under your sweatshirt, for a gym day. Get it here.
Perfect Pants for Your Perfect Workout
For running:
These pants should have a breathable fabric that will keep you warm or cool depending on the weather, high compression, and stay-put so you aren't constantly finding you have to pull up your pants during your run. Chafing is also a big issue for runners so running shorts or leggings made from synthetic fibers with higher compression are recommended to help prevent that painful sensation.
We love these and these for running in cold weather.
For yoga: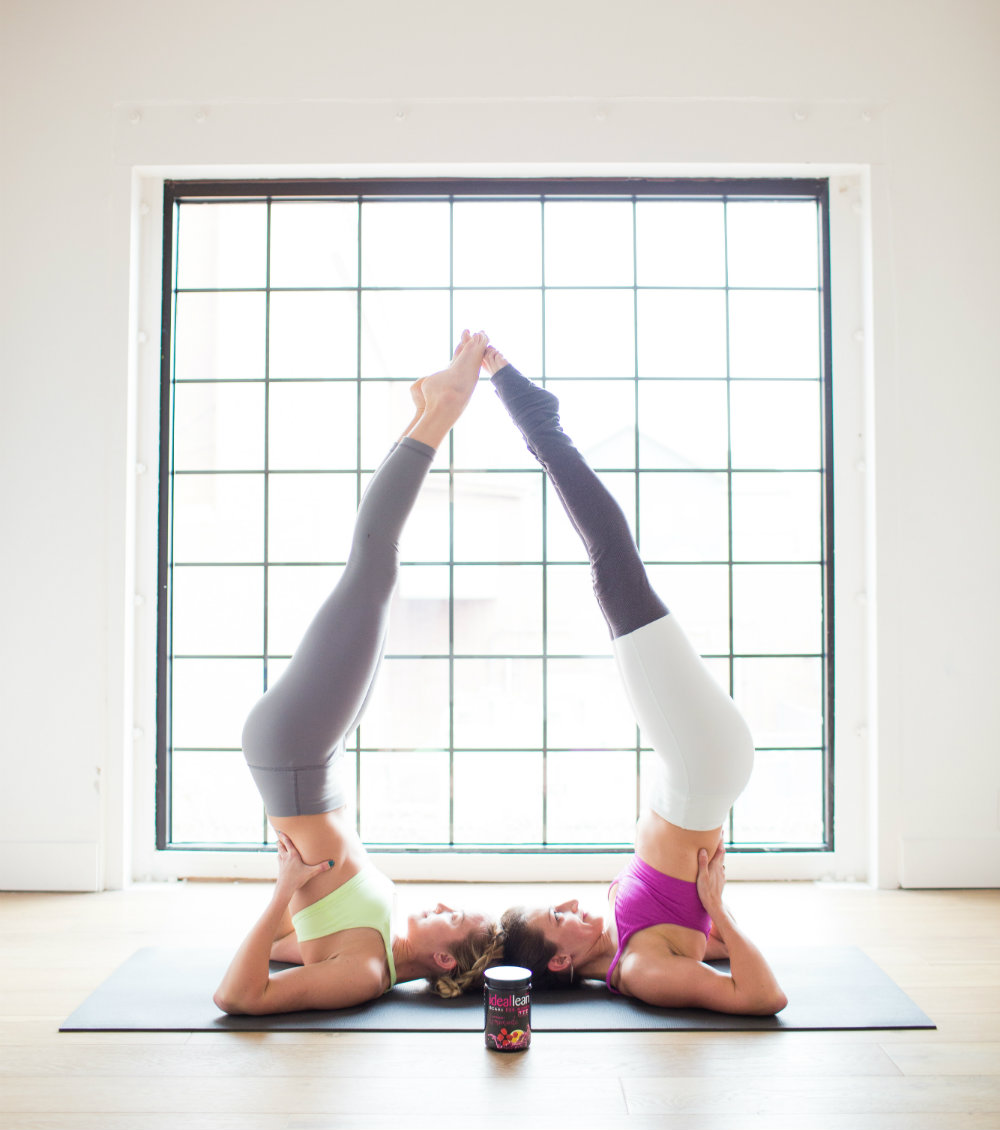 These can be light compression, and extra stretchy so you can perform all of the downward dogs and sun salutations your heart desires. You also want these to have a wide and flat waistband to stay put and a breathable fabric. Also make sure the material is thick enough so you don't overexpose yourself… if you know what I'm saying.
These are my current faves.
For training:
Light to medium compression is great, along with a high and wider waistband for better coverage. You also want to make sure that the pants you choose have some stretch in them so you can squat, lunge, and twist with ease and comfort. Also make sure they are made of a moisture-wicking fabric to keep you dry.
These are perfect for movement and not to mention are super soft!
These training pants are primed for top performance.
Waterproof Materials
To protect you from the elements, especially rain and snow, choosing a waterproof material is important if you want to stay dry and warm these cold fall months.
Gore-Tex: this will provide great protection from the elements. Gore-tex coats regular fabrics, making it waterproof and windproof, but will still allow your skin to breathe. Choose gore-tex when performing outdoor activity such as running, biking, hiking, etc.
These trail running shoes were created to keep your feet dry in wet weather and ensure good grip even in the slipperiest of conditions. Look at our other favorite here.
It's Time to Wrap it Up
Let's face it. Having cute clothes to work out in can be the motivation you need to get into the gym and break a sweat. But it is also important that you have functional workout clothes that will help to keep you dry and warm when you are exercising outdoors in the cooler months.
Properly layering, wearing the right fabrics, and the right clothes for your workout can help to make your exercise a lot more enjoyable.
Here at IdealFit, we want to mix practicality with durability, and quality. Our IdealFit Clothing items are not only cute, but breathable, durable, and functional. Your fitness just got fierce! Click here to check it out, or click below!