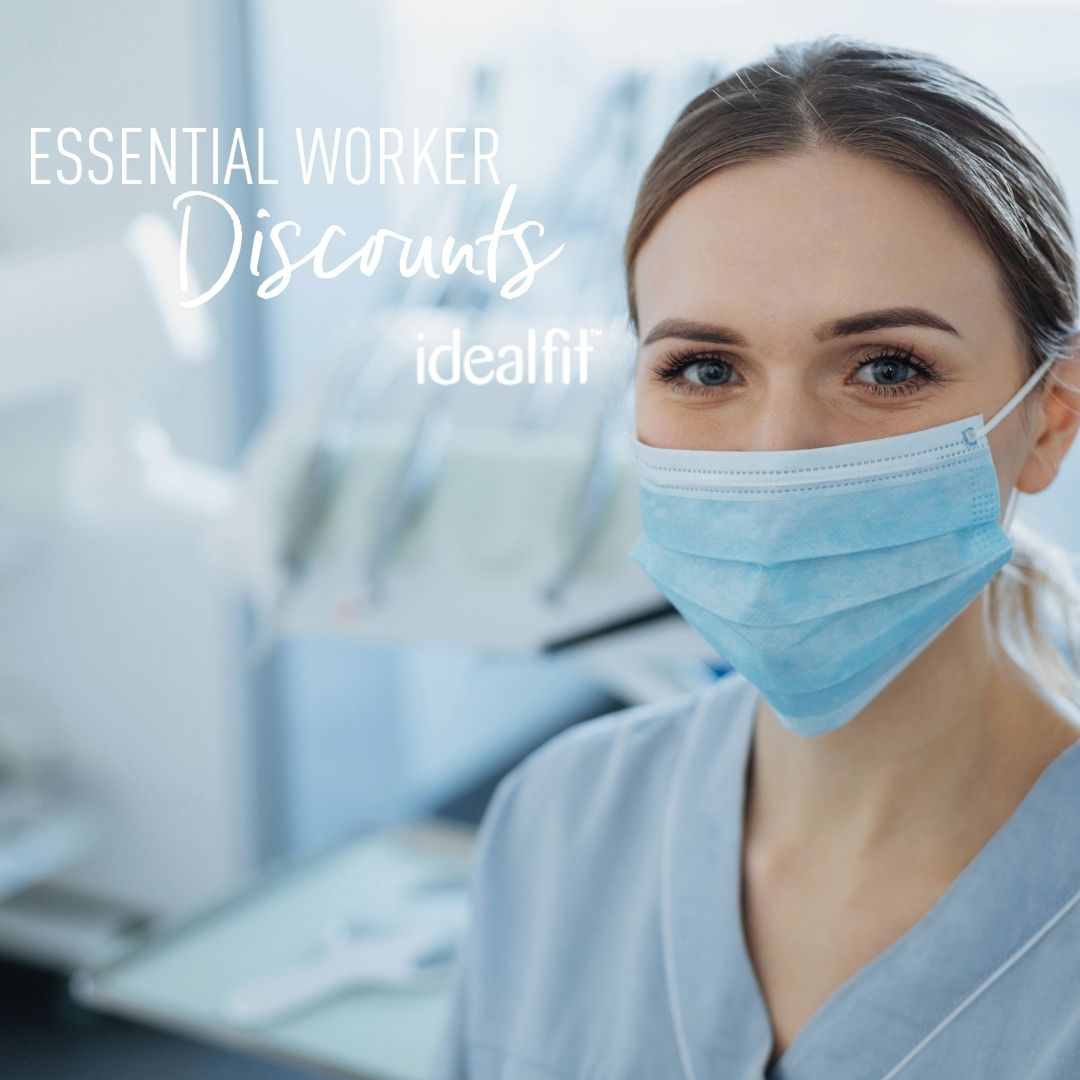 We are so excited to let you know that IdealFit has partnered with GoCertify to offer an amazing discount. This discount is for doctors, nurses, and support workers. As well as the emergency, armed forces, and many more! We are so thankful to you all and we appreciate your hard work during these uncertain times.
In order to redeem your discount, please click the link here. You'll need to give us some information to qualify and then you'll be able to get your discount.
If you're unsure as to whether your job allows you to sign up for this platform, then please contact our support page to see if you are eligible.
We are so amazed by all the Essential Workers that are helping to save lives, this is why we have partnered with GoCertify to give back to you. Again we thank you for all your time and dedication.
IdealFit Supplements for Women
If you're new to IdealFit, we are a supplement company that specializes in creating products with women's goals in mind! We want to help you look and feel your best.
We have a huge range of products including:
Protein to help create a lean and toned body
Pre-workout to improve energy and focus
BCAAs to help you recover quickly and help you stay lean
Fat-burners to boost your metabolism
Vitamins to help you get the right nutrition
Not all supplements are created equally. Some of the reasons why supplements have a bad rep are because they are formulated with extra sugar, calories, and other ingredients that don't actually do anything for you.
IdealFit is not one of those companies.  Our protein contains hardly any fat, sugar, or carbs. The same goes for our pre-workout and BCAAs which have only 5-10 calories, 0 sugar, and 0 fat. So, ladies, we are looking out for you and wanted to create programs and products that were designed specifically for you. Plus, our Whey protein and Clear Whey protein are Labdoor certified, so you know you're getting top-notch quality.
If you haven't tried our products now is the perfect time to start. We have amazing deals running site-wide, click the banner below to shop now!