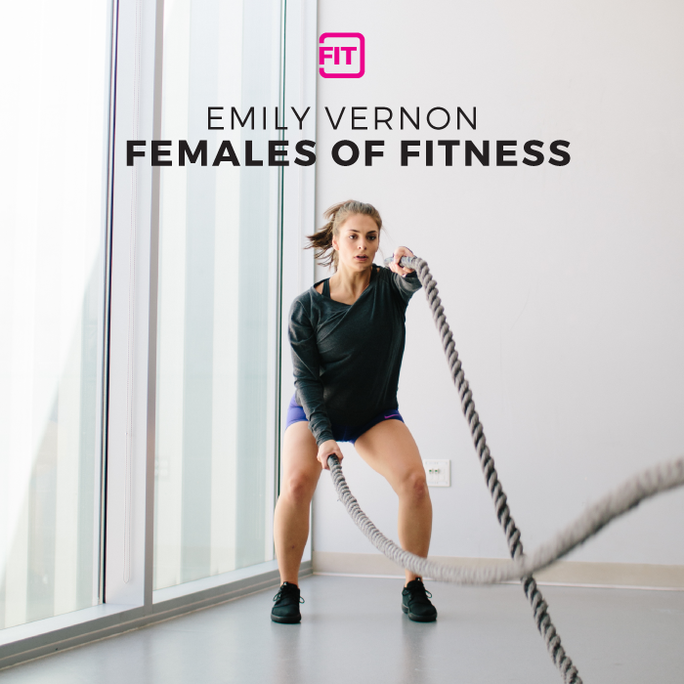 Meet Emily: she loves to lift heavy and HIIT all day, when she's not busy wife-ing, working here at IdealShape, or growing a new baby that is…
My name is Emily, I'm from Hammonton, New Jersey – the blueberry capital of the world! When I graduated high school I decided to move out to Utah to attend college at Utah Valley University. I met some friends that eventually led me to my amazing job at IdealShape, where I've been for the last 2.5 years. Working here has been such a gift and my love for fitness and helping others has done nothing but grow. I also met my sweet husband at UVU and now we're expecting a little boy this January!
I enjoy performing. Singing is a HUGE passion of mine. I may not be the best at everything and maybe I don't have any shame, but I don't act like someone I'm not and I'm always true to who I am. I love to laugh and make others laugh!
Growing up I played softball, field hockey, swimming, and participated in both recreational and competitive cheer. I love being active! I have lived, loved, and breathed sports my entire life. My dad has played baseball or softball ever since I can remember, my brothers have played all different sports their entire lives and my sister as well. It was a way of life for us.  
I found my passion for working out when I was in high school and it's been a huge part of my life for the past 5 years. In the early days I was going to the gym just to do the cardio machines because I really didn't know what I was doing. I was always told that if I lifted too heavy I would get big, bulky muscles that would make me look manly. I know that's not true now, but at the time I believed it and wouldn't ever push myself with heavier weights. I was following the 'typical girl workout' – lighter weights, lots of reps. That wasn't cutting it for me. I'm built like my dad -lots of muscle, thicker build and I wanted to tone my body like I knew I could.
When I moved to Utah, I didn't have too many friends so I worked out as often as possible. Any free time, I was in the gym. I started challenging myself and doing things outside of my comfort zone and to my surprise I saw some more results, but I wanted more. It really wasn't until I started working at IdealShape that I finally got introduced to the right nutrition and lifting concepts. I've completely changed my way of thinking about heavy lifting, nutrition and the overall fitness community as a whole.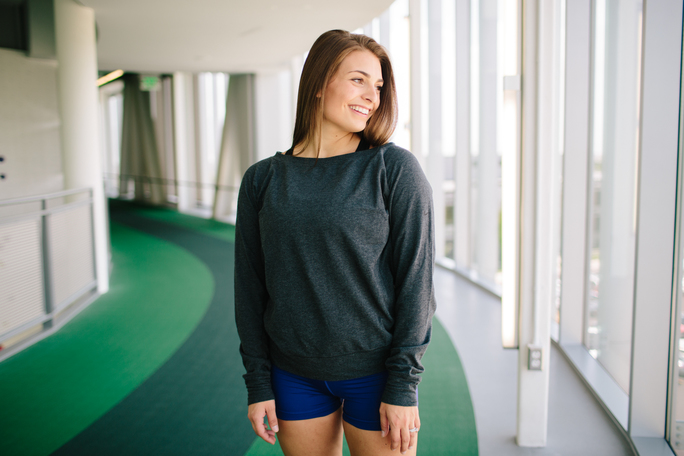 These days I love to lift and do HIIT cardio. I exercise at least 4 times per week now that I am pregnant. Prior to pregnancy I was hitting the gym HARD 6 days per week, rotating between different muscle groups each day and following every workout with a killer 20 minute HIIT cardio workout.
This past January, I was 10 weeks out from an NPC Figure Show and backed out because my heart wasn't in it. Let me add the disclaimer that I'm not a quitter and I was not raised to be a quitter. I felt awful that I had to tell my coach I was done. I had spent so much time stressing about not wanting to miss a workout or eat the wrong thing, it became so all-consuming that I didn't care to do it anymore. My passion for the gym started to dwindle, which I HATED because it's always been my escape. I needed to reclaim that place as mine, withdrawing from the figure show allowed me to do that. It was the right thing to do. After a little struggle through the first few weeks of pregnancy, I've gotten back into a good gym and nutrition routine to help me stay healthy and in shape.
At this point, I am motivated by my little one on the way. I want to be in the best shape so I can let him grow as strong and healthy as possible. So a fit pregnancy is definitely something I'm working on. Nutrition has never been more important to me than it is right now!! Everything I eat and do affects my baby. That is amazing motivation to be the best ME for the both of us! I want to enjoy pregnancy and so far I really have. Also, my husband is a great motivator for me. He works so hard in the gym and is conscious of what he eats. He has helped me so much, probably more than he knows. I want to be a better me for him as well. He is everything to me, and to have him by my side along this pregnancy journey is something I don't take for granted.
Working out and staying active does keep me sane! I love being an IdealFit Athlete. It's great to help inspire others and show those who may be struggling that we've all been there. Everybody struggles. But with hard work and dedication, we can push past any roadblocks that stand in our way! I love helping others. My knowledge for health and nutrition is continually expanding and I really enjoy when people ask me questions that I can help point them in the right direction and encourage them to never give up!
My future health, fitness and exercise goals have been modified since I've been pregnant. Before I was all about how much I could lift, how many reps I could get in with that heavy weight. I wanted to be the strongest version of myself. I wanted to outdo myself. Now, I just want to get to the gym. I want to make sure I am active for at least 45 minutes each day. My goals are to stay active and have good nutrition, so my pregnancy goes smoothly. Also, a fun goal I want to hit is to still be able to do 5 pull-ups when my stomach is the size of a basketball. I finally hit 10 full pull-ups a couple months before getting pregnant and now it's so hard because I'm easily fatigued!! But I love a good challenge anyway and I'm hoping to stick with it anyway. My hope is that staying true to a fitness and nutrition routine will help me both during this pregnancy and after, and on for the rest of my life.
*These women may or may not be actual users of IdealFit products. We simply want to share their story.
Subscribe to our VIP Newsletter
Receive awesome FREE fitness and nutrition information, exclusive deals, amazing free recipes, expert advice, professional training tips and much more!