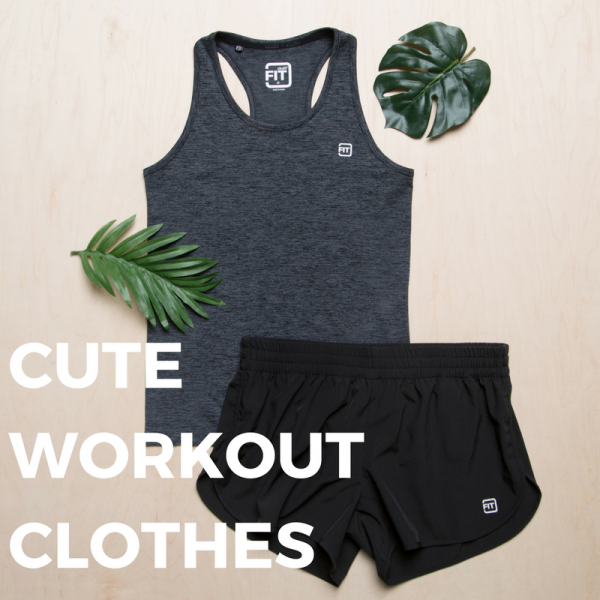 Cute workout clothes make a difference when it comes to fitness. Believe it or not, your workout wardrobe can help make or break your goals.
I'm NOT saying that there are workout clothes that magically increase your metabolism or give you a six pack, that's what exercise and nutrition are for.
What I AM saying is that workout clothes can make or break your fitness! Let me explain.
When people ask me what to wear when working out, I tell them to pick something cute AND functional. I make 'cute' the major priority because I am a firm believer in the power of good looking, flattering gym clothes.
Why? Because if you feel confident about the way you look in the clothes, you will work out harder and feel more motivated!
Turn Some Heads with IdealFit Apparel
Comfortable, flattering fit, designed for performance. Slip into IdealFit apparel and feel the difference.
Of course functionality is also important, so when you can find cute workout clothes that are also supportive and functional, you've hit the jackpot!
Cute Workout Clothes As motivation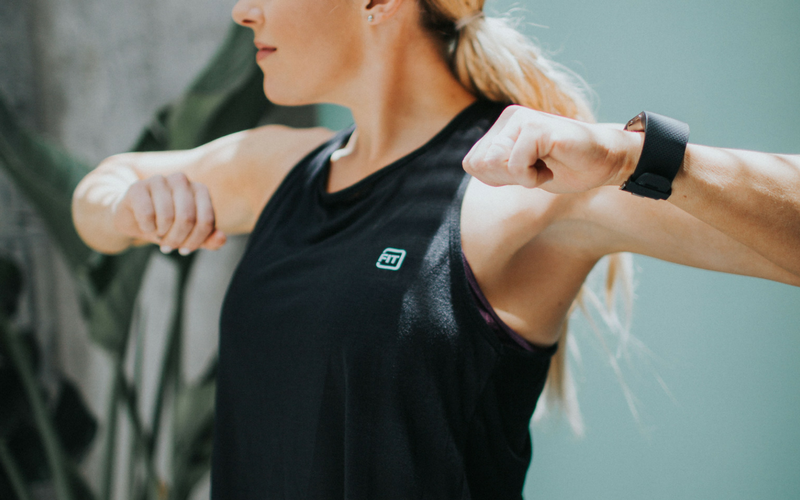 Without fail, when I have brand a new workout outfit I get SO pumped to go to the gym! I know it sounds a little silly, but when I have new fitness clothes all I want to do is get them on and go get sweaty in them!
And I'm not the only one who thinks this way, research agrees with me that cute workout clothes can motivate you to work out, and even workout harder!
So when I have my new workout clothes, I look forward to wearing them again and again. Then eventually I'm used to them and the newness wears off, and suddenly I need a new outfit again! What girl doesn't love a little retail therapy though? So I would buy more clothes and start the cycle all over again!
But instead of buying yourself a new outfit every time you get bored with the old one, use cute workout clothes as a reward for your fitness goals! Give yourself something to work towards, and to earn as motivation! That way, cute workout clothes are truly motivating you towards your fitness goals in two ways:
When you get your new outfit you're motivated to work out just so you have an excuse to wear it.

If/when you do get bored of your workout clothes, you'll be motivated to reach your goals even more so you can reward yourself with another new outfit.
It's the perfect cycle of cute workout clothes and amazing results!
You Are What You Wear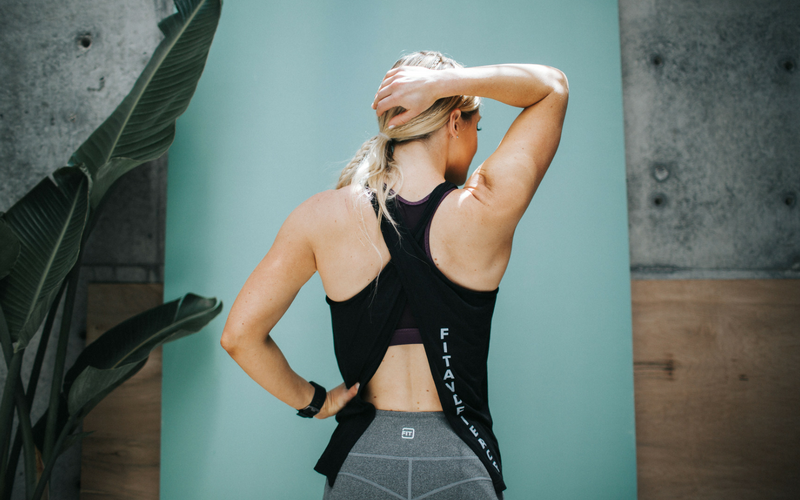 You've all heard that saying, 'you are what you eat.' Well, the same is true with you are what you wear. You wouldn't show up to a job interview or important business meeting in old sweatpants and a t-shirt, would you? No.
Well, this same mentality applies to the gym and your fitness. If you show up in old, beat-up gym clothes that make you feel old and beat-up, then your workout will not be your best. Your energy will be low, which means your workout will feel more like a chore and you won't see results like you want.
And let's be real… if you don't feel motivated, because you're feeling frumpy in your old gym clothes, then you may even give up completely.
This is why cute workout clothes are important: they motivate you! If you feel good in what you're wearing, you will feel more confident and push yourself with your fitness.
Functional Workout Clothes Support Your Exercise
Not only can workout clothes motivate and keep you coming back for more, they can also support the type of exercise you're doing. But just because it's cute doesn't mean it's right for the job.
The Right Fit
Those adorable yoga bras are great for yoga and stretch sessions but they are the wrong choice if you're doing HIIT exercises, jogging, or sprints. You need a little extra support for a more intense workout!
So be sure to pick the right type of fitness clothes, for the workout you are doing. Whether it's low intensity or an ultimate sweat-fest, there are the right types of cute workout clothes for you!
Keep It Cool
Look for workout clothes with sweat wicking fabric to keep you cool and dry. I know it feels good to work up a sweat, but staying cool and dry will help you stay energized instead of overheated. On top of that, sweaty palms make for slippery weights and you definitely don't want that!
Ventilation is also a major key to keep your body from overheating and losing energy. Leggings and tops these days come with open mesh panels, and loose fits to give your body the airflow it needs to keep things cooled down!
Dress for Fitness Success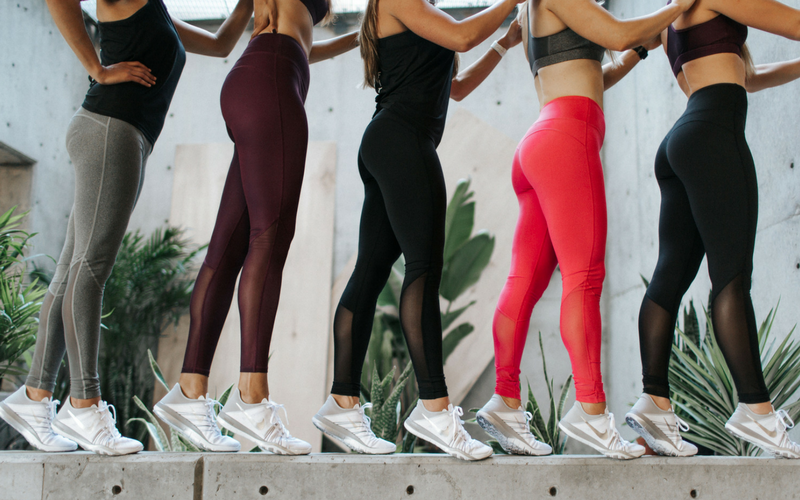 Athleisure wear is huge nowadays, and I know we are all loving it! While you can all probably agree that we will often wear our cute workout clothes all day for errands and even brunch, the most important place we need them is the gym.
Cute workout clothes are so motivating and empowering! If you feel strong and confident, your workouts are going to be just as strong and confident!
Well, as a huge surprise we have our own amazing and cute workout apparel line, IdealFit Clothing!
You'll be able to score some of the best leggings, sports bras, and so many other items around! Your fitness will hit a new level of fierce when your gym clothes hug you in all the right places, give you the perfect support, and keep you cool and dry during your sweatiest of gym sessions!