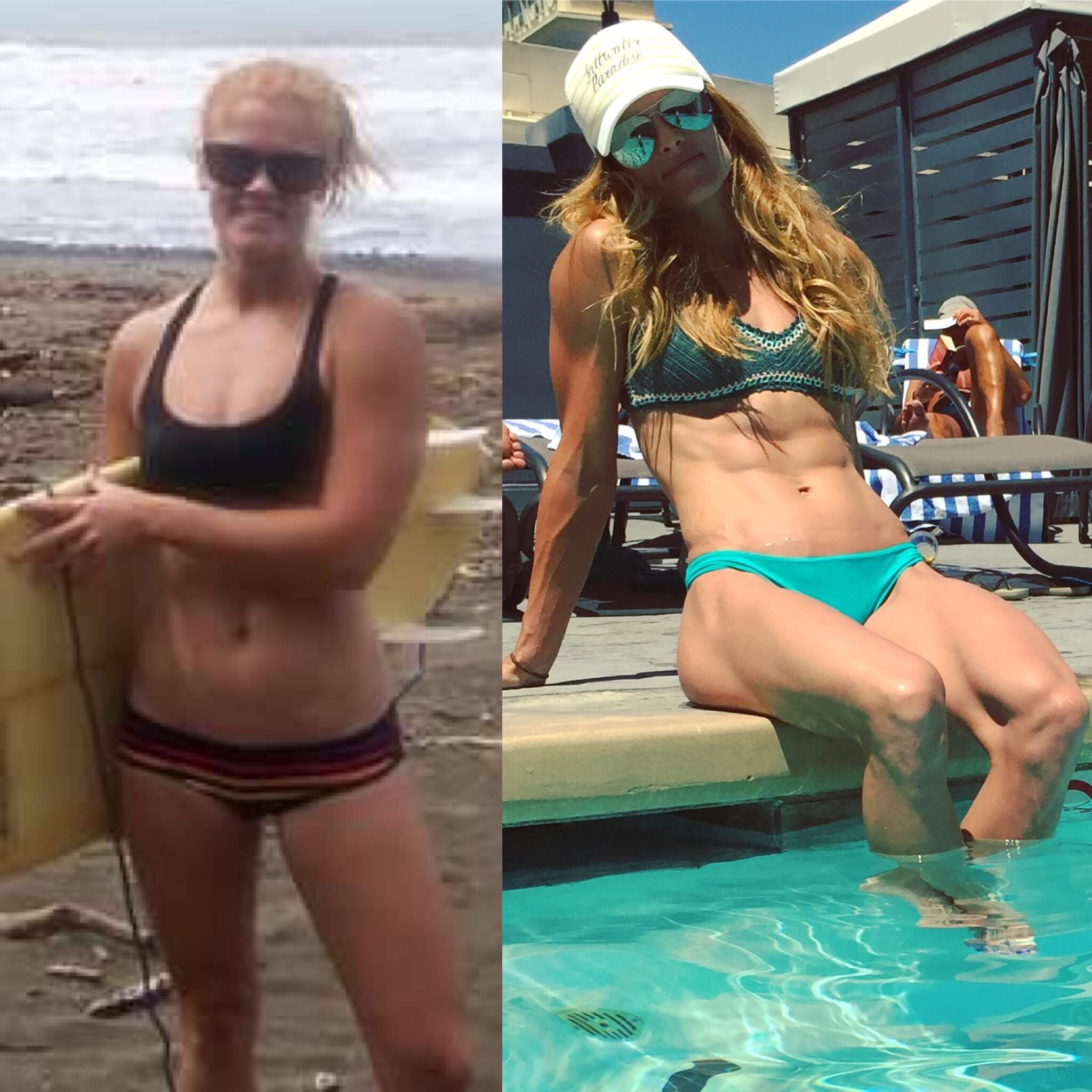 Q: When did your journey start?
My Keto Journey began on July 27, 2016.  My fitness journey began about 10 years ago.
Q: What made you want to make a change?
I jumped on the Keto Wagon for many reasons.  
I heard about this lifestyle on a podcast and heard that there was success with people who have struggled with digestive and gut issues.  My ENTIRE life that's what I've struggled with. I've tried so many different "fad" diets and ways of eating to see if I could resolve my tummy problems.  
I also wanted to achieve a leaner look and hadn't had luck with achieving that. I was more of a "bulky" fit.
Q: What tips do you have for others starting out?
When starting keto, go for progress, not perfection!  Some people jump in full force (which I did), or they do it gradually.
Find what works for YOU. Find a support system to help you through your journey as well.  Ask questions and TRUST THE PROCESS!
Q: What have been some of the biggest obstacles you've had to overcome?
My biggest obstacle was probably Keto Flu.  I was lifting long before I started keto, so having really low energy those first 2 weeks (from eliminating carbs) was really tough.  
I wanted to quit many times because I didn't have the energy or stamina for the gym like I was used to. Also, just the learning curve.  That was tough. We have been taught that high fat is "BAD". And I didn't realize that soooo many of our foods contain carbs and sugar.  I didn't know what to eat.
That's why I really recommend being a part of a support system to help give you those ideas and answer questions.
Q: What are some of your go-to, favorite meals?
BACON! I like to keep it simple too.  I have a lot of meat and veggies and yummy salads. I'm currently eating a Keto Fathead Quiche and it is AMAZING!
Q: What are some go-to supplements that have helped?
I began supplementing with Exogenous Ketones 9 months into my keto journey and they were a game changer for me!  I have never taken something so effect and something that has helped with so many other things besides just weight loss.
BCAAs are a must for me in the gym as well as a Protein Isolate after my lifts.  I also supplement with Casein when I'm trying to gain.
Q: What are some of your biggest victories?  
Through this journey, I've now launched my fitness career!!  And I've also gained my confidence back! This journey has been nothing short of amazing for me!  Helping women and empowering women is one of the MOST fulfilling things I've done in my life. I'm building relationships with some of the most incredible women I've ever met!
Q: How has this affected your life?  
It's changed my life! Within 2 months of going keto, my digestive issues completely cleared up!  Keep in mind that this is something I've struggled with my ENTIRE life!
ON top of that, my daily headaches and weekly migraines were non-existent!  I have more energy than I've ever had, I sleep better, my skin is so much clearer, my mood is stabilized…..the list goes on!