Summer is finally here, and we want to help you get your hair, skin, and nails on point. That's why we are so excited about our NEW
Collagen Boost
! It's the perfect way to cool off and stay hydrated while getting a boost of energy and Collagen.
When the weather is hot, there's nothing better than a tasty glass of lemonade, am I right? With our Collagen Boost, you can get that same flavor without the sugar, plus you'll get a custom fat loss and beauty blend. Below are a few more benefits you can gain from our Collagen Boost.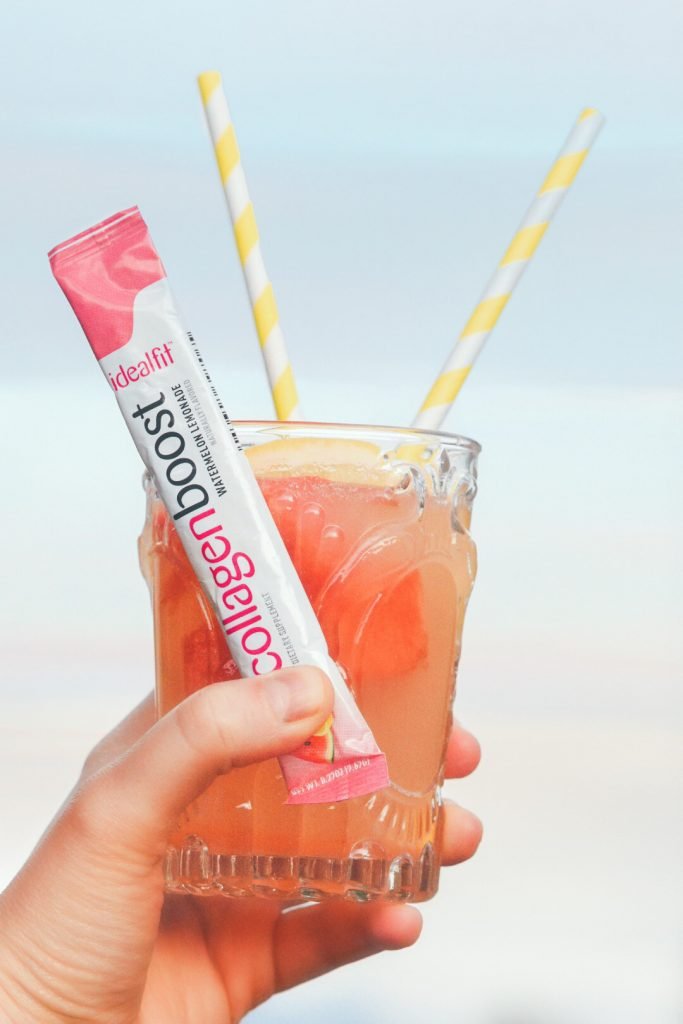 Key Benefits
An alternative to sugary sodas and energy drinks, with a custom fat loss and beauty blend
Includes:
Collagen – supports hair, skin, and nail health, while promoting overall vitality

B Vitamins – supports metabolic rate, boosts mood

CLA – Promotes healthy body composition and maintains lean muscle

L-Carnitine – helps fat metabolism

Caffeine – fat burning and increases energy

Raspberry Ketone – Fat burner

1g of Collagen per stick/serving

Naturally flavored 

Available in 2 flavors: Black cherry and Watermelon Lemonade
You'll get Collagen, our unique beauty blend, fat-loss blend, plus the energy you need to help support your fitness goals. If you don't know about what Collagen can do for you, we're here to help! Let's get started.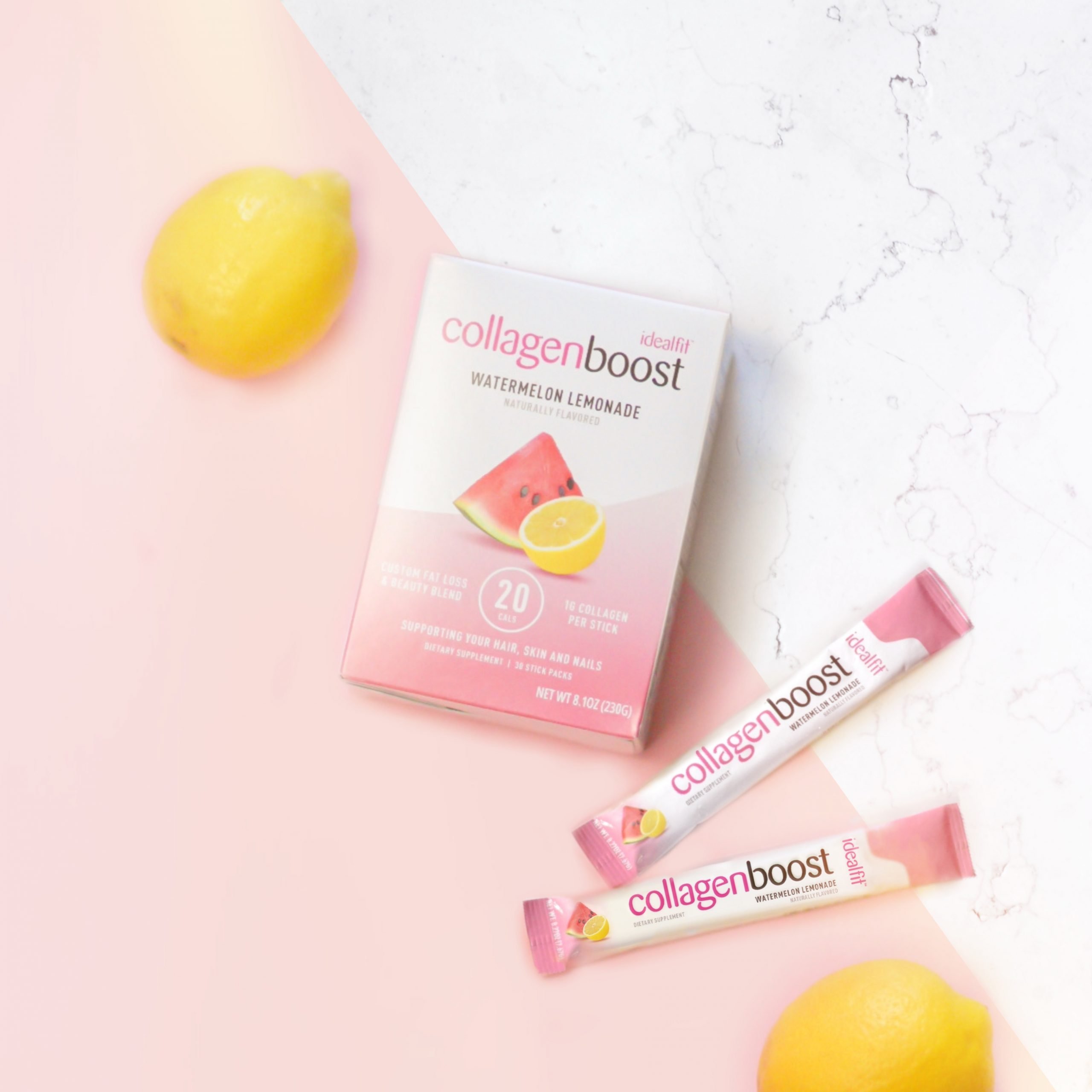 What is Collagen
Collagen is a protein that is a building block for skin, muscles, ligaments, and more. This type of protein can help nurture your skin, hair, and nails. It can also aid in fitness recovery and support joint and ligament health.
Collagen For Beauty
Several studies have shown that Collagen can help improve skin elasticity, moisture, and wrinkles. The production of Collagen in your body has a substantial effect on the look of your skin. In other words, your skin can develop problems such as wrinkles, acne, and roughness when collagen production is low. Collagen helps your skin cells to renew, which gives your skin a healthy, youthful look.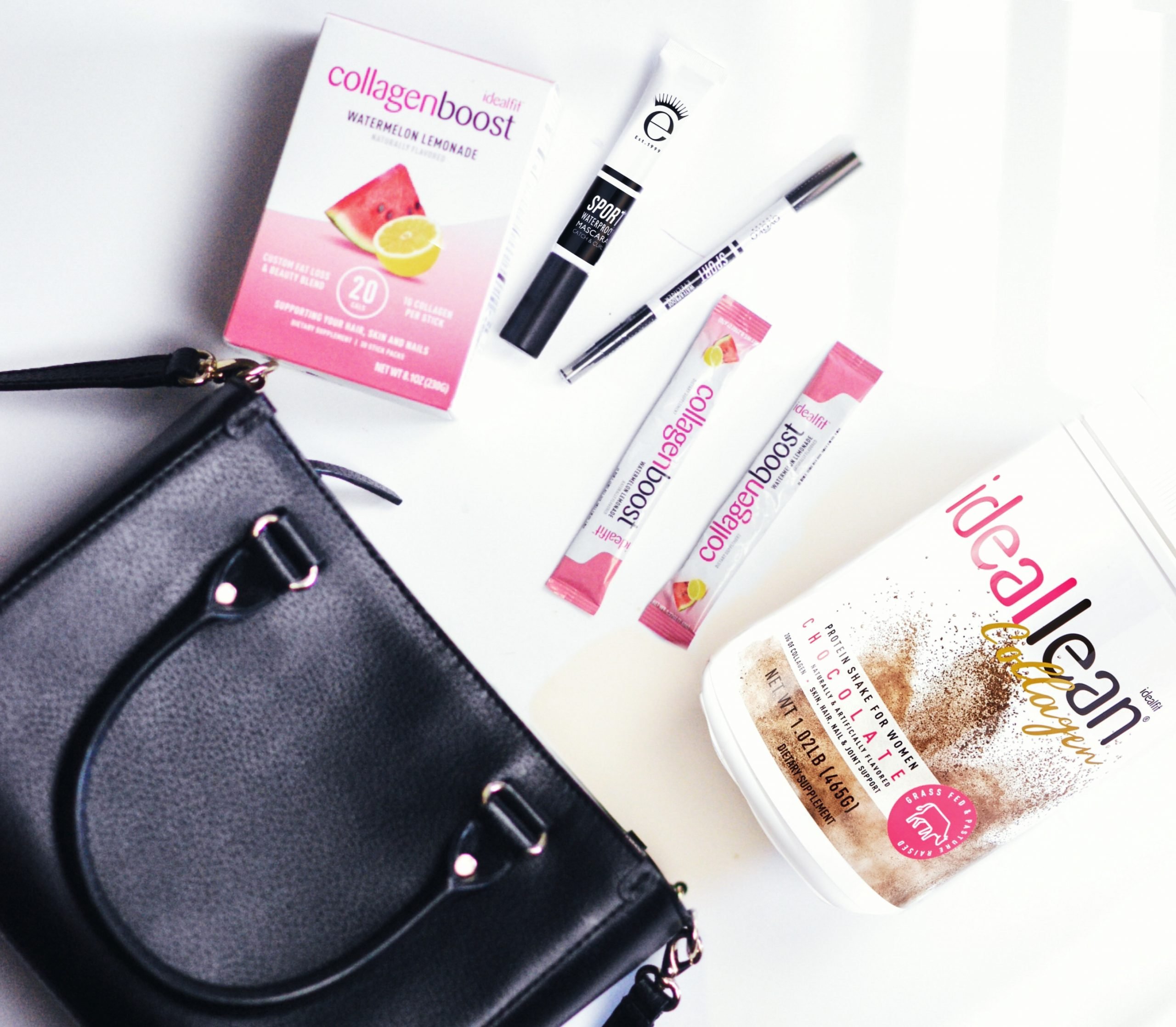 Collagen can affect the health of your hair and nails. Your body needs Collagen to produce keratin, which is the protein that creates hair. The amount of Collagen in your body could affect the fullness of your hair. Collagen can also reduce damage caused by free-radicals (stress, pollution, etc.) because it acts as an antioxidant. In other words, Collagen could support hair thickness and improve damaged hair.
It can also help the health of your nails; one study shows that taking a collagen supplement helped decrease nail breakage and improve nail growth. So if you've ever experienced dry, brittle nails, Collagen could help improve the health of your nails.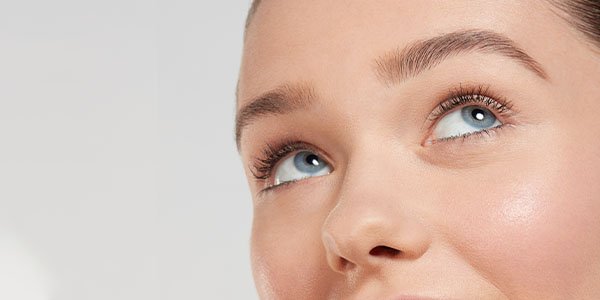 Collagen and Beauty Products
We want to help you look and feel your best this Summer, so we've teamed up with Eyeko to give you incredible beauty products. Be sure to enter our Giveaway on Instagram (@IdealFit) for a chance to win Eyeko's Sport Waterproof Mascara and Sport Waterproof Eyeliner, plus our Collagen Boost and Collagen Protein. Whether you're heading to the gym, going on a hike, or heading to the pool, their Sport Waterproof mascara will give you that flawless natural look. Their special ace brush helps catch every lash to provide you with the look of dramatic long lashes plumped to perfection, no matter where you go!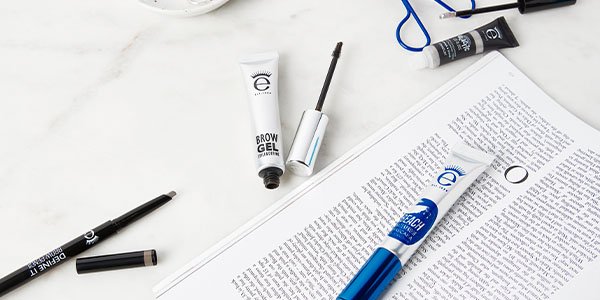 Here are a few Key Benefits:
100% Waterproof Thixotropical gel formulation repels water

Unique brush with a curved edge to lift lashes and flat back to volumize

Fiber-enhanced conditioning formula with Collagen & 11 different fruit extracts

Contains fibers suitable for sensitive peepers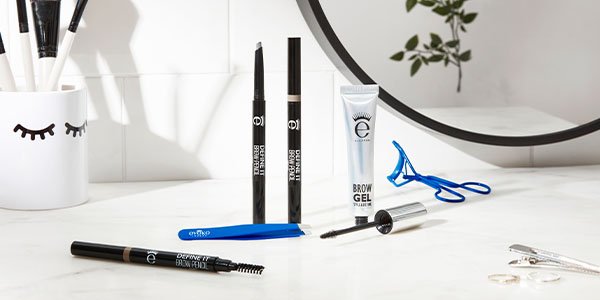 Plus, you can take your natural look up a notch with their Sport waterproof eyeliner! This liner has a built-in brush and sharpener, making it easy to grab and go for a great application no matter where you are. It also contains coconut oil to make it glide on even easier, giving it an even pitch-black line every time. So you can go from the gym to wherever your busy day takes you! 
100% waterproof, even under extreme sport conditions

With coconut oil for smooth application that doesn't drag

Twist-up for automatic application, with built-in sharpener and brush
With our Collagen Protein, Collagen Boost, and Eyeko's Sport Duo, you're sure to be ready to take on your Summer! It's time to take your beauty and fitness goals to the next level. Click the banner below to enter our giveaway on Instagram.