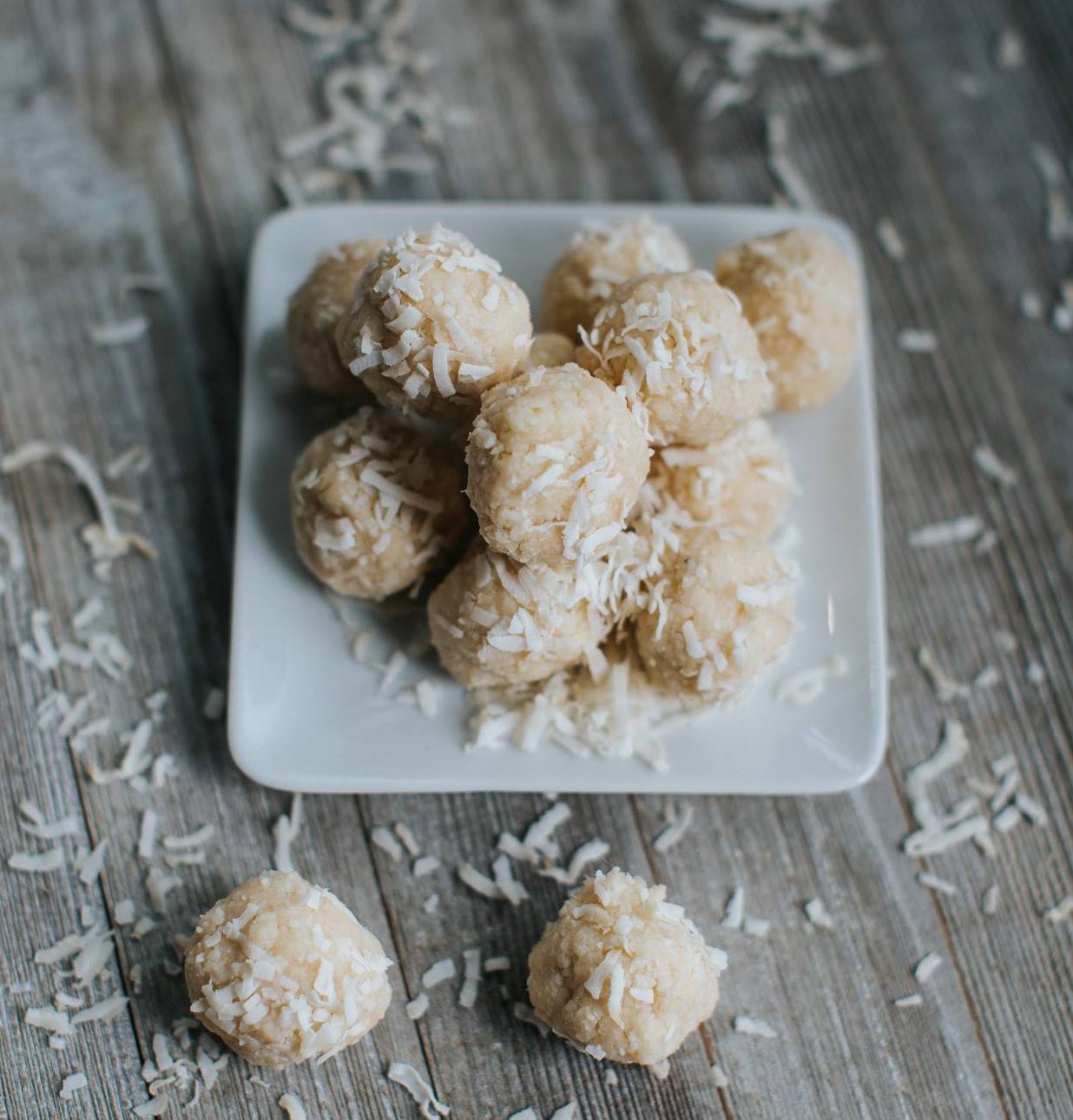 Calories 129. Fat 9g. Carbs 10g. Protein 3g.
Ingredients
2 cup unsweetened shredded coconut
1 scoop French Vanilla IdealLean Protein
0.33333333333333 cup blanched almond flour
2 tsp coconut extract
0.25 cup honey
Method
In a high powered blender or food processor, combine all the ingredients.

Blend on medium speed for 1-2 minutes. Stop often to scrape down the sides of the bowl with a spatula. Continue to blend when you obtain a consistent batter, or a ball of coconut dough.

Form 13 balls rolling the dough in your hands. (Optional: you can decorate the snowballs by rolling them into unsweetened coconut.)

Place each truffle onto a plate covered with parchment paper and chill for about 1 hour before serving.

Store in the fridge in an airtight container for up to 1 week.