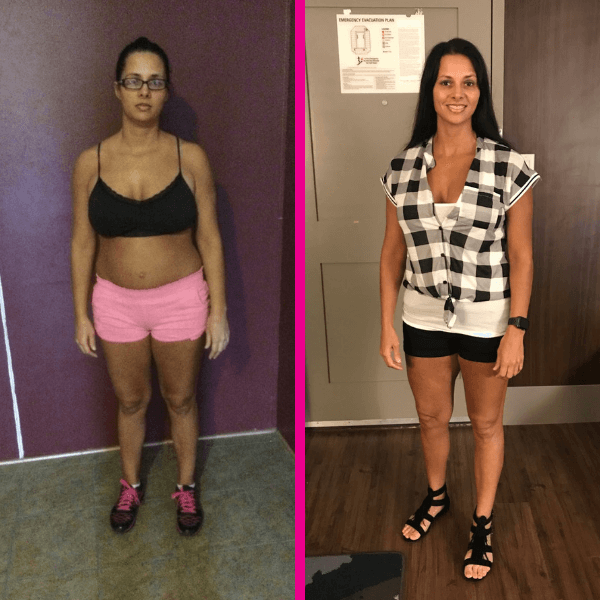 Q: When did your journey start?
My Journey started in December 2016. As a mom of two teenagers, I was 170 pounds and unhappy with the way I look. I was getting depressed and cried. I was not happy with myself.
Q: What made you want to make a change?
I wanted to make a change in my life. I had had enough of the bad habits that I'd developed and decided to make a huge change in my life.
Q: What tips do you have for others starting out?
It's hard starting out, but keep going with the workouts and the proper nutrition, I promise you it's worth it in the end!
Q: What have been some of the biggest obstacles you've had to overcome?
My biggest obstacles were just to stay on track with getting to the gym and fueling my body with the proper nutrition. It was tuff. My passion for fitness kept me going. My hard work and drive to look and feel amazing.
Q: What are some of your go-to, favorite meals?
My favorite for breakfast is egg white burritos with Sriracha and cheddar cheese. My favorite lunch is low-fat turkey on a slice of wheat bread and avocado. I eat vegetables with it, or hummus and pita chips. My favorite for dinner turkey burgers with quinoa, or brown rice, broccoli, and sliced avocado. My favorite snack light popcorn, mini flavored rice cakes.
Q: What are some go-to supplements that have helped?
I love the IdealFit products. I drink a protein shake every day My favorites are Caramel Mocha, Chocolate Coconut, and Chocolate Brownie. I drink BCCAs, they are amazing. My favorites are Raspberry Lemonade, Peach Lemonade, and Grape Explosion. They have helped me tremendously with my fitness goals and building that lean muscle.