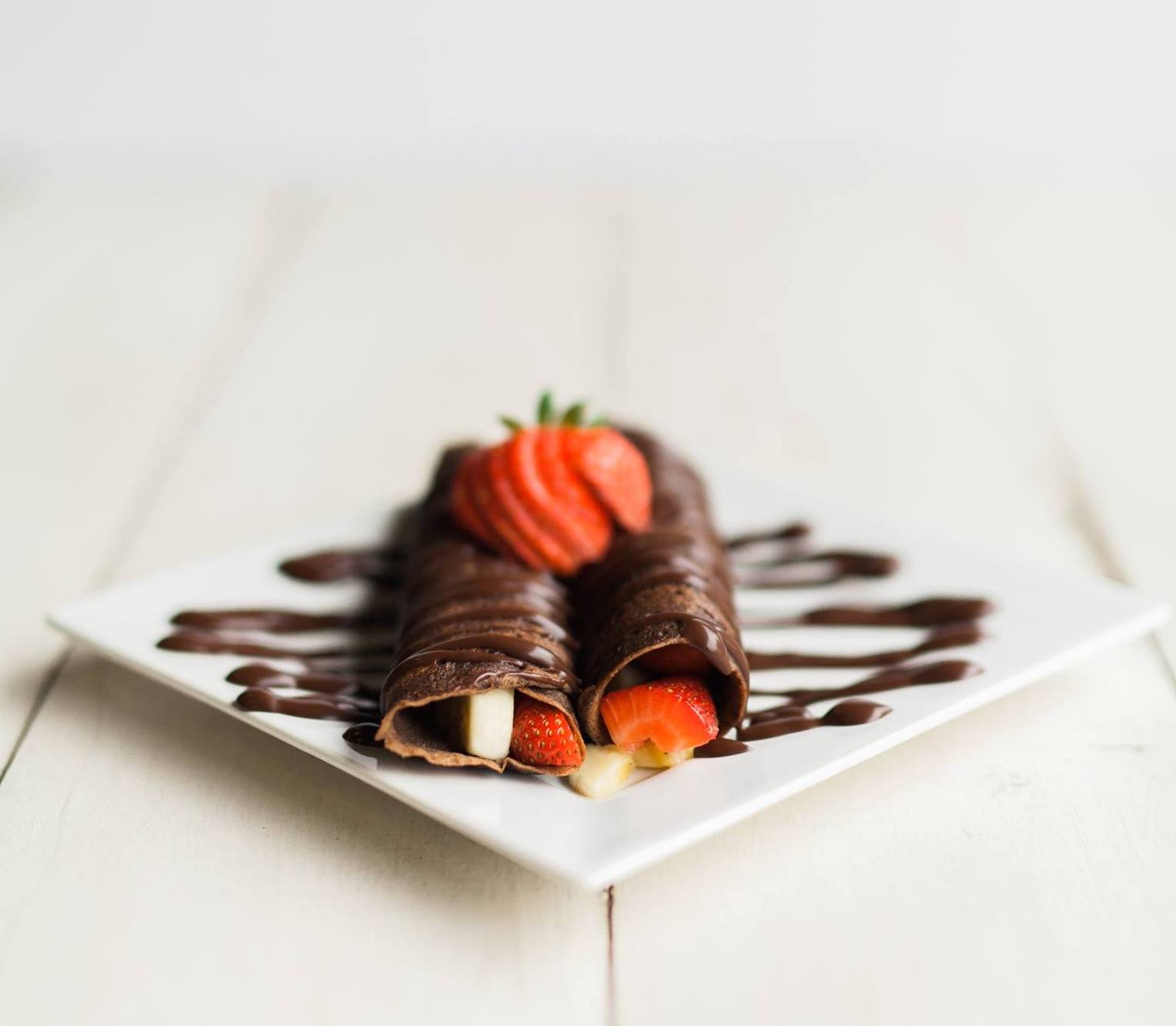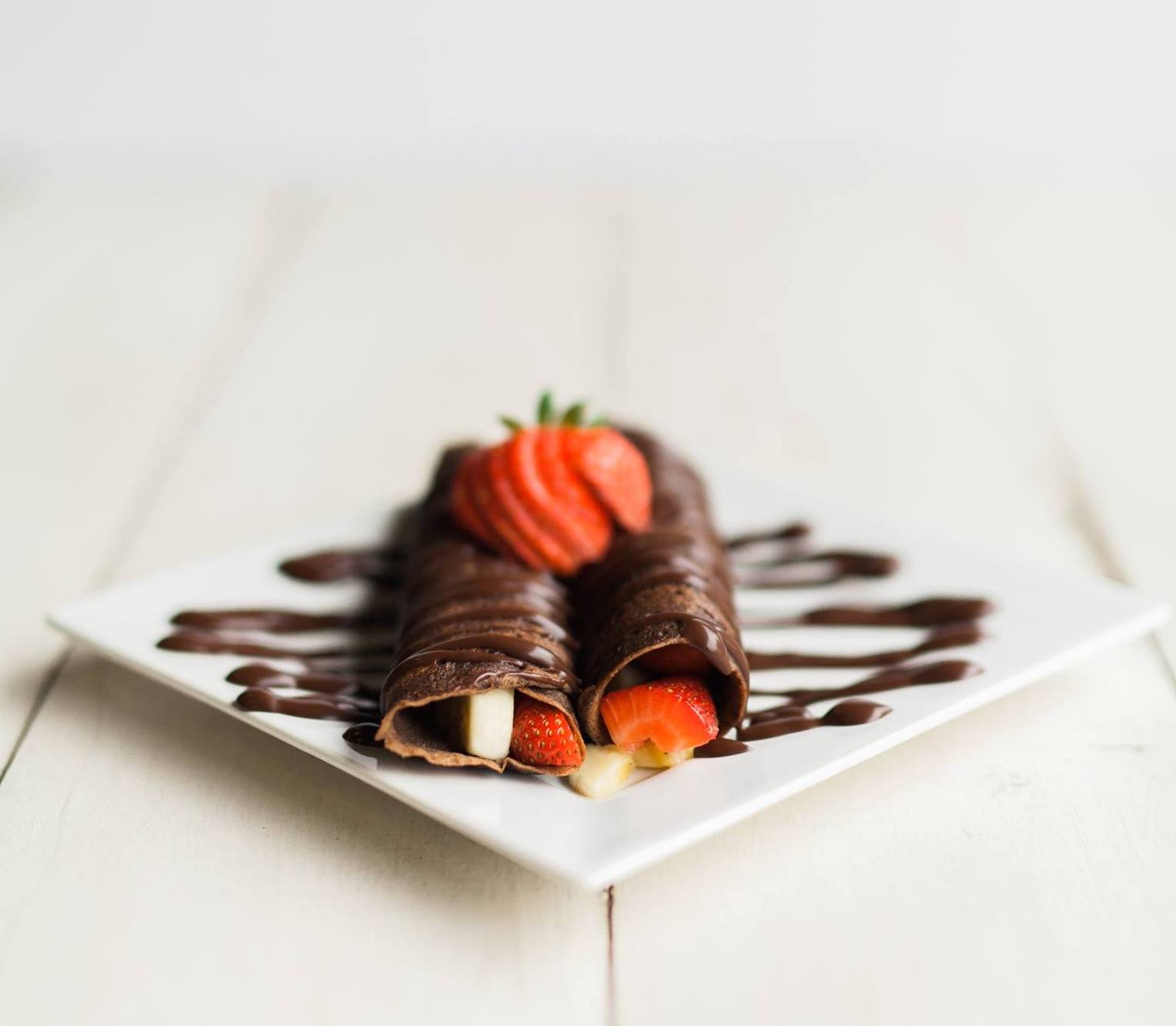 Full Recipe: Calories: 327.  Carbs 27g. Fat 12g.  Protein 31g
Ingredients
1 Scoop Chocolate IdealLean Protein
½ Cup Unsweetened Almond Milk
1 tsp Coconut Oil, melted
1 Egg
1 tsp Vanilla Extract
1 tsp Dark Chocolate Cocoa Powder
⅓ Cup Whole Wheat Flour
Method
Whisk together all ingredients until smooth.

Spray skillet with nonstick cooking spray.

Using a ¼ cup, scoop batter onto skillet (you may need to hold pan up and move around so batter covers the entire pan- like a very large, thin pancake).

Cook on medium heat, and flip until both sides are done.

If desired, fill with fruit of choice (strawberries & bananas were really good!) and 1 tablespoon of sugar-free chocolate syrup. Enjoy!