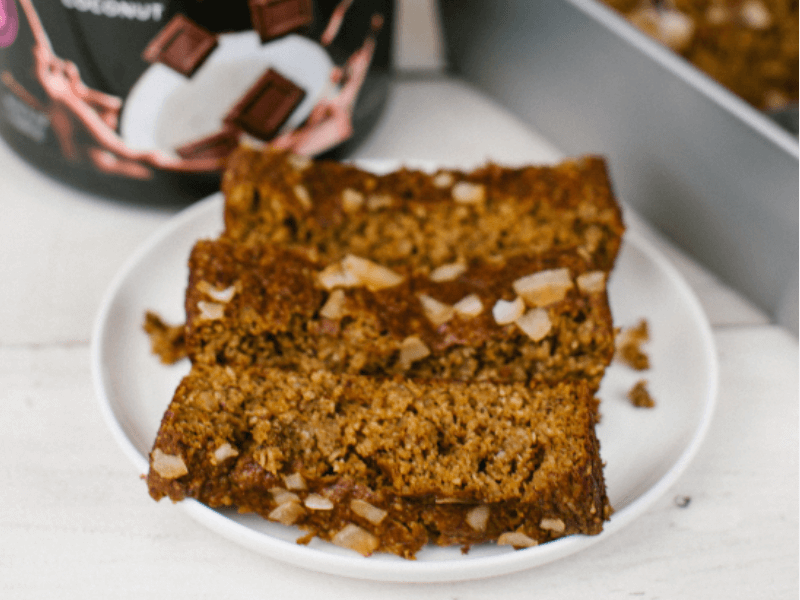 Ingredients
0.5 c oat flour
0.5 c almond flour
1 scoop Chocolate Coconut IdealLean Protein
1 tsp. baking soda
1 tsp. baking powder
0.5 tsp. salt
0.33333333333333 c unsweetened applesauce
1 egg
0.25 c agave nectar
1 tsp. vanilla extract
1 c canned pumpkin
1 tbsp. unsweetened coconut flakes
Method
Preheat oven to 350 degrees F.

Mix oat flour, almond flour, Chocolate Coconut IdealLean Protein, baking soda, baking powder, and salt.

In a separate bowl, mix applesauce, egg, agave nectar, vanilla extract, and pumpkin until combined.

Pour into loaf pan sprayed with nonstick spray, and bake for 30-40 minutes, or until an inserted toothpick comes out clean.

Let cool and cut into 8 slices. Enjoy!