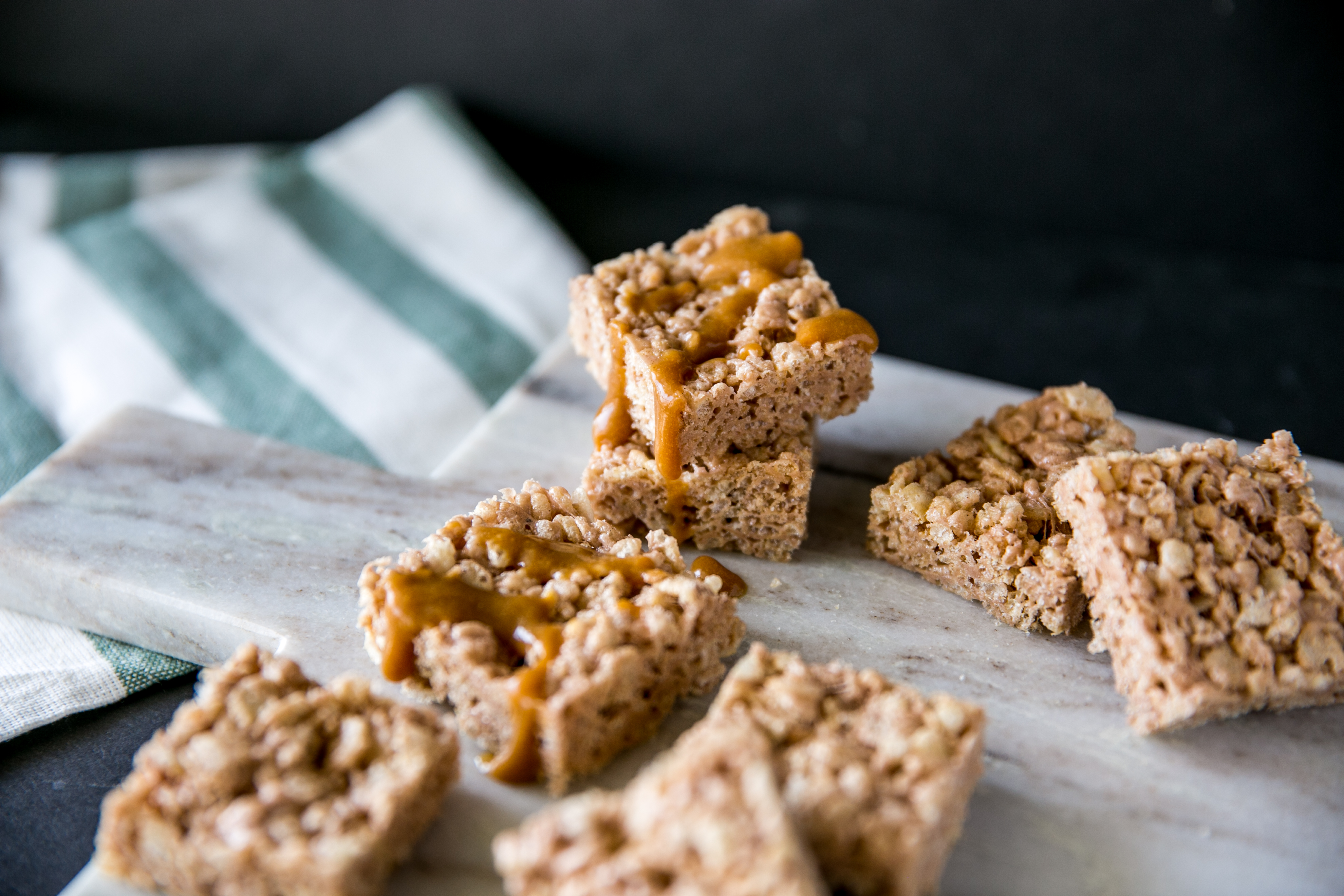 Ingredients
2 cup Rice Krispy cereal
1 scoop Caramel Mocha IdealLean Protein
2 cup mini marshmallows
2 tbsp coconut oil
0.125 tsp butter extract
Method
In a medium bowl, combine the cereal and protein and set aside.

In a small saucepan over medium heat, melt the marshmallows and coconut oil. Stir until they are melted together. Stir in the extract.

Quickly pour the melted mixture over the cereal mixture and mix until combined. Put into an 8X8 baking dish that has been sprayed with non-stick cooking spray. Spray a little on your hands as well, and press the mixture evenly into the pan.

Once it is cooled, cut into 9 bars. Enjoy! Optional: Drizzle sugar-free caramel sauce on top.