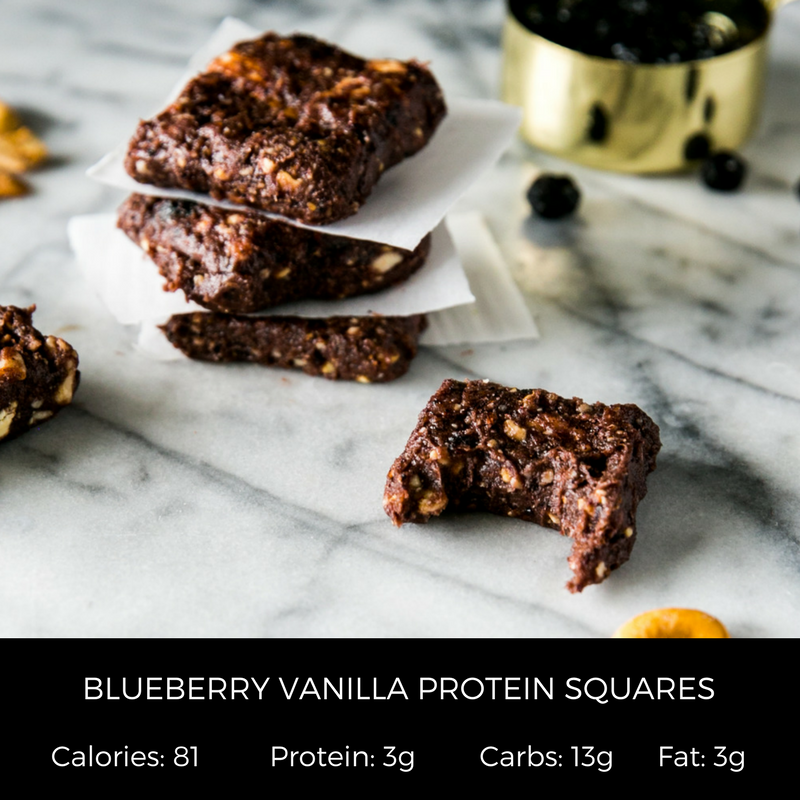 Blueberry Vanilla Protein Squares
Ingredients
8 - whole pitted dates
0.25cup - cashews
0.25cup - whole almonds
1 - scoop French Vanilla IdealLean Protein
0.5tsp - cinnamon
1tsp - vanilla extract
1tbsp - water
0.25cup - dried blueberries
Instructions
Line a bread loaf pan with parchment paper. Set aside.
Combine everything to a high-powered blender or food processor, and pulse 10-15 minutes until mixture binds together into one large clump or ball.
Press mixture into lined loaf pan. Chill in the refrigerator for 2 hours or until firm.
Slice into 10 squares using a sharp knife and store in an airtight container. Keep in the refrigerator until ready to serve.