We are so excited to introduce our NEW Birthday BCAA Candy Range! These flavors are just the thing you need to satisfy your sweet cravings.
We have 4 delicious Limited Edition flavors: Peach Rings, Rainbow Sherbet, Gummy Fish, and Snow Cone. They're Perfect for flavoring your water and helping your muscle recovery! Check out these recipes below and grab our Birthday BCAA bundle here.
Snow Cone BCAAs
1 cup water
1 scoop Snow Cone BCAAs
2 tbs coconut milk
INSTRUCTIONS
Mix all ingredients together, fill into ice cube tray and freeze for 3-4 hours. Blend ice cubes and Enjoy!
Gummy Fish Popsicles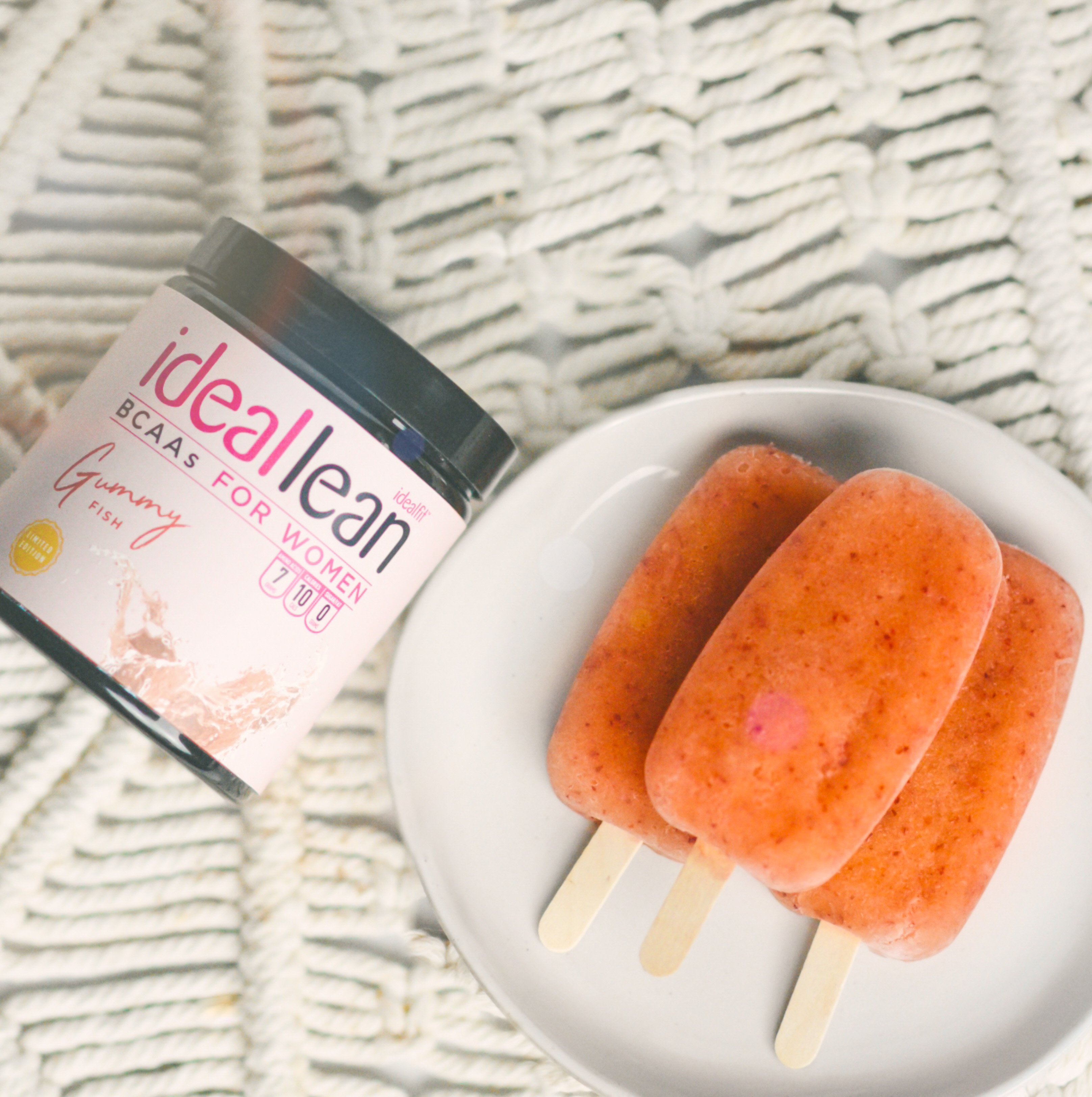 INGREDIENTS
1/2 cup strawberries
1 cup coconut water
1 scoop Gummy Fish BCAAs
INSTRUCTIONS
1. Mix all ingredients together in a blender. Pour into popsicle tray and freeze for 3 hours. Enjoy!
Rainbow Sherbet Yogurt Cups
1 cup nonfat Greek yogurt
1 scoop Rainbow Sherbet BCAAs
1/2 cup healthy sugar-free granola
Food coloring *Optional*
INSTRUCTIONS
Mix a scoop of Rainbow Sherbet BCAAs into the greek yogurt. Separate yogurt into thirds and add food coloring.(*optional*)
Line cupcake tin with paper liners. Fill the bottom of 4 liners with granola, then add a spoonful of each color to the cups. Continue until the yogurt mixture is gone. Then put into the freezer for 1-2 hours. Enjoy!
Peach Ring Gummy Bears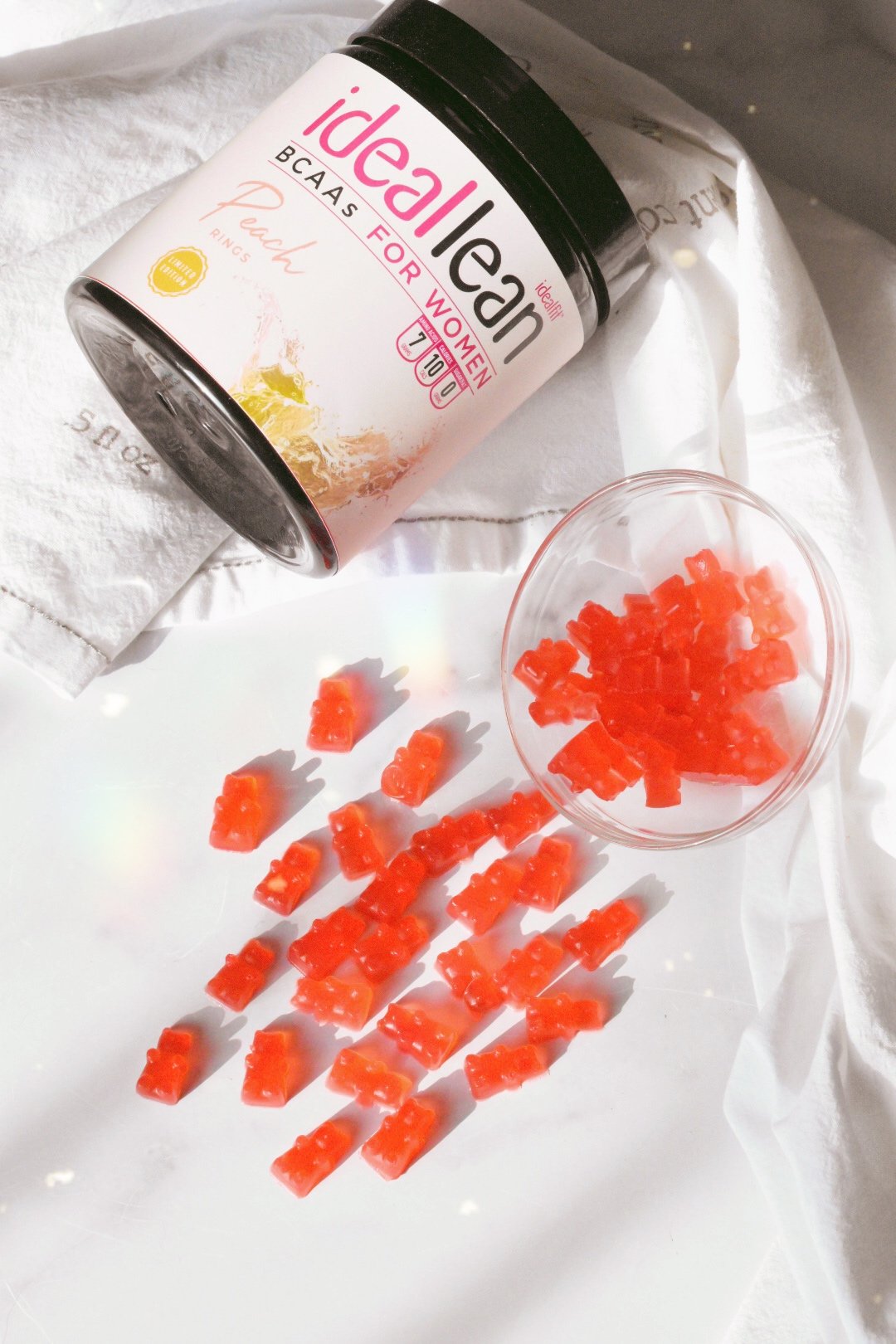 Instructions
Combine all ingredients in saucepan over medium heat.
Whisk for 3-5 minutes until all powders have dissolved.
Pour into gummy bear mold (or ice cube tray) and refrigerate for 10 or so minutes, or until set.
Makes 22 gummy bears. Serving size: 11 gummies. Prep time: 20 minutes. Calories per serving: 35, Protein: 9g, Carbs: 0g, Fat: 0g
That's all there is to it! We hope you enjoy these recipes and don't forget to grab our Candy Range of BCAAs to get started.