An irreplaceable part of any great morning routine includes a super healthy breakfast.
You may have heard the saying that you make or break your day during the first two hours that you're awake, and it's so true! If you want to own your day you definitely have to start first thing in the morning. 
Take a minute to read about the daily habits of the most successful people in the world. You'll probably notice that pretty much all of them have one thing in common. They all wake up early and have a killer morning routine.
Wait-they do it every single day? Yes. Even weekends? And holidays? Yes, and yes!
Because the way you start your morning has a HUGE impact on the rest of your day, either for better or for worse.
And like I said, a killer routine isn't complete without a healthy breakfast!
(Click here to get awesome recipes for breakfast, lunch, dinner, and even snacks!)
Breakfast
You remember how your mom always used to say that breakfast is the most important meal of the day? Well, she was definitely on to something.
Not only does your breakfast set the nutritional tone for the rest of the day, but it's the first step to hitting your daily macro goal.
Maybe you aren't a morning person, which is fine-I totally get it! You don't necessarily have to wake up at 5 AM to be successful.
But you can still rock your mornings with a great routine that includes, of course, a super healthy breakfast!
I'm here to help you design that breakfast. Take a look at my list of do and don't tips you can use to start your morning off on a healthy note!
Breakfast Don'ts
To make your breakfast super healthy, avoid these common pitfalls that often ruin the morning meal.
#1 Don't Forget the Protein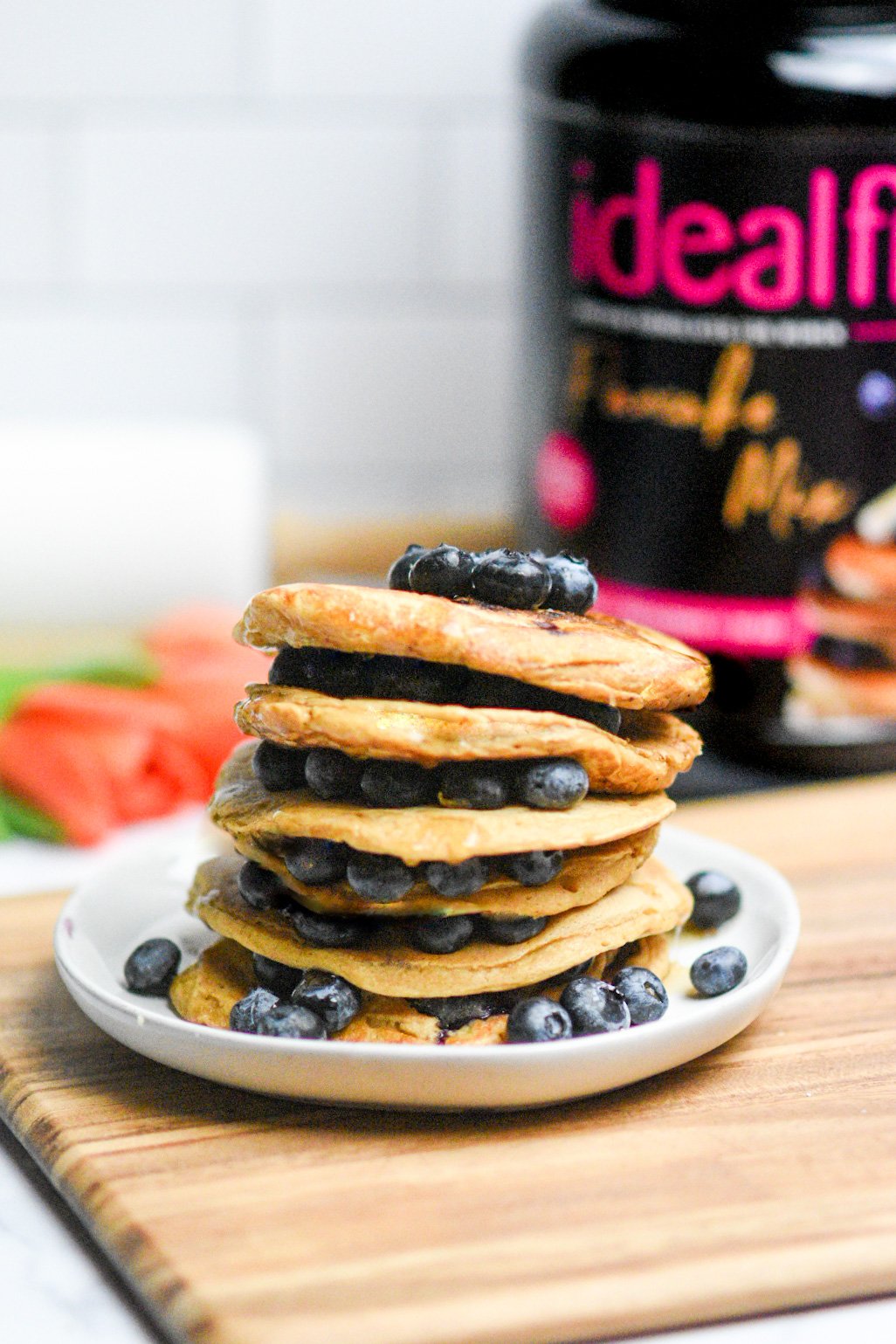 Protein is important for building and maintaining lean muscle, supporting bone health, and sustaining healthy skin and nails.
But a lot of traditional breakfast foods are high in carbs and low in protein.
Fruit, cereal, bread, oatmeal, and other common breakfast options are not great sources of protein.
Look to incorporate eggs, plain greek yogurt, lean meats, and other protein-rich foods into your morning meal.
Starting your day off with protein not only helps to ensure that you reach your daily goal. It will also help keep you feeling full for longer!
Our Pancake Mix helps you get the protein you need without sacrificing the flavors you love! You'll get 22g of protein per serving!
#2 Don't Skip Breakfast
With everything we have going on in our hectic lives, it's easy to find a reason to skip breakfast.
So many women start their day on an empty stomach because they simply don't have the time to prepare a meal or to sit down and eat it. 
That's one of the worst things you can do for your morning!
When you skip breakfast, your body flips on the switch to starvation mode. This raises the signal to hold on to its fat stores.
It also promotes a catabolic state, so your body may start to break down muscle for nutrients.
Yikes!
Prioritize your morning meal. If you have to wake up a few minutes earlier to give yourself time to eat breakfast, then do it. It will definitely be worth it in the long run.
If you want a fresh protein-packed stack of pancakes all you need to do is add water! That's right, it's just that easy. So start making a great breakfast today! (Check it out here).
#3 Don't Eat Dessert for Breakfast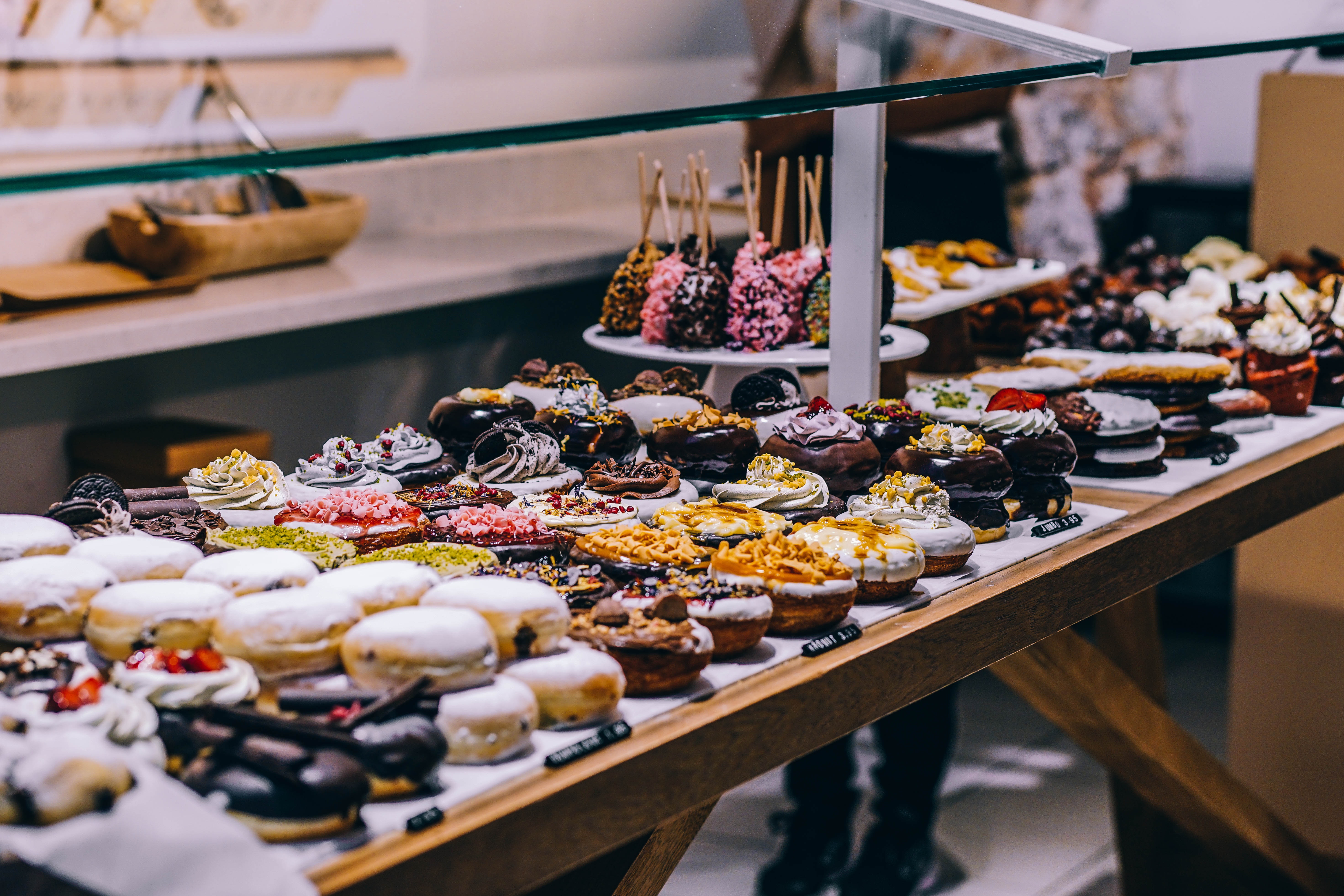 Eating anything isn't necessarily better than eating nothing though. Almost as dangerous as skipping breakfast is eating a breakfast that's high in sugar and bad fats.
Try to avoid breakfast foods like donuts, pastries, and high sugar cereal or smoothies.
These treats are okay to be eaten on rare occasions. But they don't have a place at the breakfast table and should be reserved for your cheat meal.
Additionally, be wary of breakfast foods that claim to be healthier than they really are.
Some granola, yogurt, and other foods are marketed as healthy breakfast options but can be laced with hidden sugar and unhealthy fats.
Eating dessert for breakfast sabotages your macro goal for the day and sends a message to your subconscious that you just can't do it. This can put you in a negative mental state for the rest of the day!
The sugar rush you get will also soon turn into a sugar crash, leaving you feeling lethargic.
#4 Don't Overdo It With Milk
Milk has long been a go-to breakfast beverage. It's an obvious must-have in the cereal bowl and is commonly added to coffee, tea, and other hot drinks we like to sip on in the morning. It's definitely a staple at the majority of breakfast tables.
But for some reason, it's easy to guzzle it like water during breakfast without giving a second thought to the calories you're drinking.
Milk is surprisingly high in sugar and can be one of those sneaky things wrecking your weight loss efforts.
Now, I'm not telling you to ditch the milk. It's okay to pour a glass. Just realize that it does have calories and that they do need to be accounted for.