Guys, can we take a minute to appreciate all things peanut butter for a second? After all, National Peanut Butter day was just a couple days ago!
Eating peanut butter is a great way to add in some more protein to your meals, it's high in healthy fats, and let's not forget that it is absolutely delicious.
A creamy, rich little add-in to a protein shake, possibly make some freezer fudge, or just eat it on it's own… let's be real, peanut butter is a gift.
But guess what? Despite all the benefits of peanut butter (we will talk about these later in this blog!), there are there some specific times when you shouldn't eat peanut butter.
Yup, I said it. There are a couple meals where you want to avoid peanut butter.
Let's run through the benefits of peanut butter, why you should avoid it at certain times, and also check out some AMAZINGLY delicious peanut butter recipes.
You ready?
Peanut Butter Benefits & Your Fitness Goals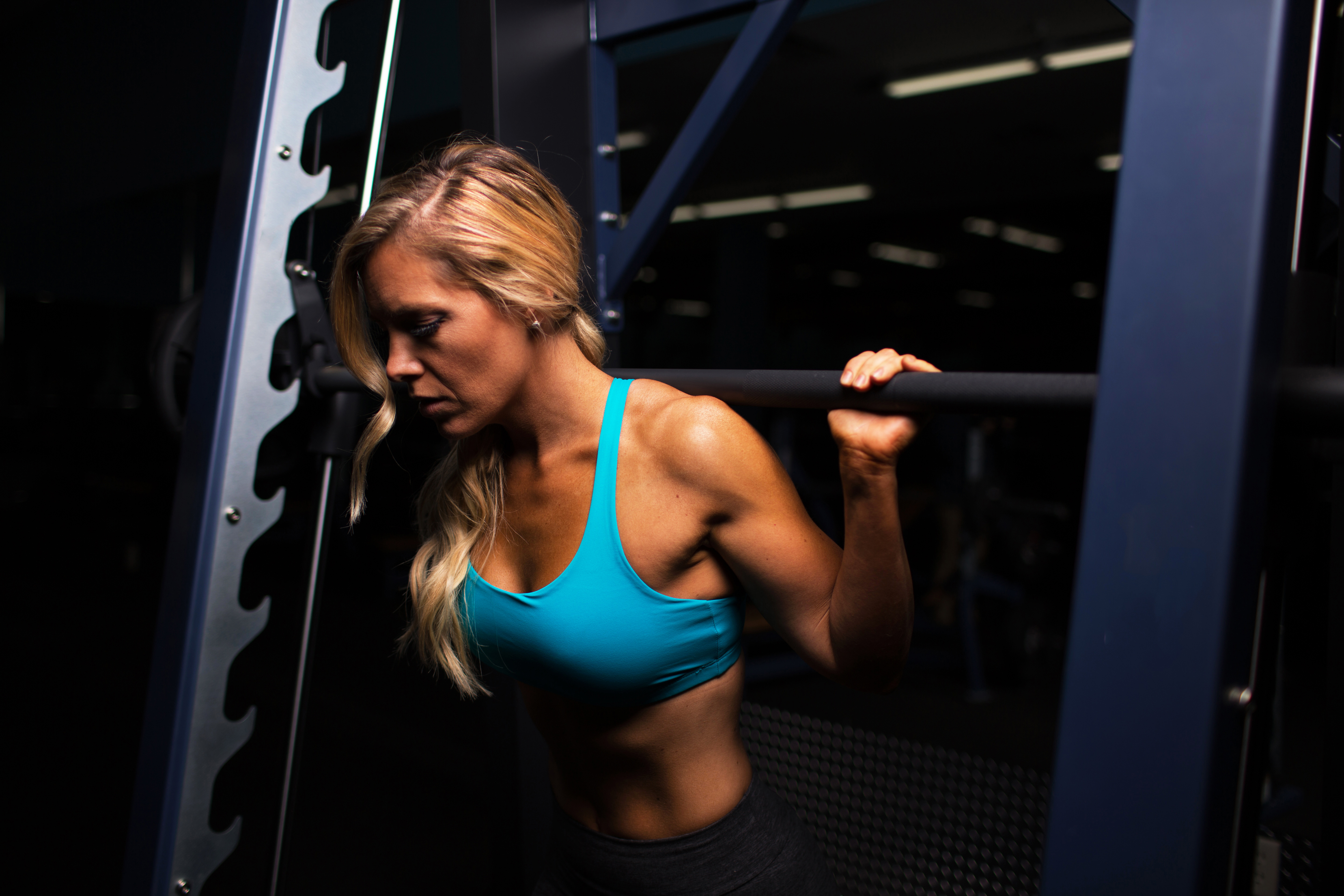 So first off, let me clear the air.
There's absolutely nothing wrong with traditional peanut butter depending on your goals. It contains some really important nutritional benefits:
Protein

Healthy Fats

Additional Calories
Protein is super important when it comes to helping build lean muscles and supporting the muscle recovery process.
Each serving of traditional peanut butter also contains healthy fats, known as monounsaturated fat. These types of healthy fats are actually really healthy. Monounsaturated fats are less likely to be stored as fat, and they are actually really beneficial for heart health!
Peanut butter also provides additional calories to help keep you fueled, because calories are energy!
Why should you ever avoid peanut butter?
With that said, there are a couple times where you may actually want to avoid eating peanut butter:
1. As Part of a Pre-Workout Meal
2. As Part of a Post-Workout Meal
But why exactly shouldn't you eat peanut butter during these times?
Peanut butter is high in fat. If consumed before a workout, peanut butter can leave you feeling sluggish, because high fats delay digestion and absorption.
In other words, eating peanut butter right before a workout can get in the way of your training and make it so you aren't able to get the quick energy from your food!
After a workout, you want to refuel quickly with the most beneficial nutrients to ramp up your lean muscle-building goals. Once again, having peanut butter immediately after a workout makes your body work overtime to digest everything properly.
For both pre-workout and post-workout meals, you want fast acting foods that you can digest and utilize immediately, to take your results to the next level.
The best type of pre and post-workout meals would be some type of fast digesting protein and carbohydrate, to give you quick energy and protein to fuel up and get repairing your muscles.
Pre-Workout Meal:
As I mentioned just above, you'll want 25-30g of some fast-absorbing protein like whey protein isolate (my go-to is IdealLean Protein!), and 30-40g of carbs, preferably starchy carbs for longer lasting energy!
Here are some carb ideas:
Post-Workout Meal:
An ideal post-workout meal would be VERY similar to the pre-workout meal, with 25-30g of some whey protein isolate, and 30-40g of simple carbs. The big difference is your carb source should be different. They should be simple carbs!
Here are some simple carb ideas:
Pop-Tart®

Low-fat ice cream sandwich! (See how I said low-fat? Don't want those fats getting in the way of your post-workout meal!)

Rice cakes

Fruits (like strawberries, berries)
(For delicious meal plans tailored to fit your specific needs, check my FREE 15 Day Fit Body Challenge!)
But, what if I told you there was a way that you could still enjoy that creamy, delicious peanut butter taste without having to deal with the high-fat/slow digesting issue, and have yourself a tasty pre and post-workout meal?
Powdered Peanut Butter: Less Fat & Calories
Powdered peanut butter is a great way to still enjoy a tasty peanut butter treat and actually avoid additional calories and even high fat, if that is your goal, while still getting added protein!
Powdered peanut butter is also pretty awesome because you can make it as a spread for your next tasty peanut butter and jelly sandwich, use it as add-ins in your favorite snacks and protein shakes, or even throw it into your baking and delicious recipes. Talk about versatile, right?
And do you want to hear even better news? IdealFit released IdealLean Peanut Butter Powder. That's right!