We all know that protein is essential for both weight loss and post-workout recovery, but sometimes after an extremely grueling workout, a thick, milkshake-like protein drink doesn't always sound appealing. That's why we wanted to come up with a new and refreshing way to change how you recover from your workouts.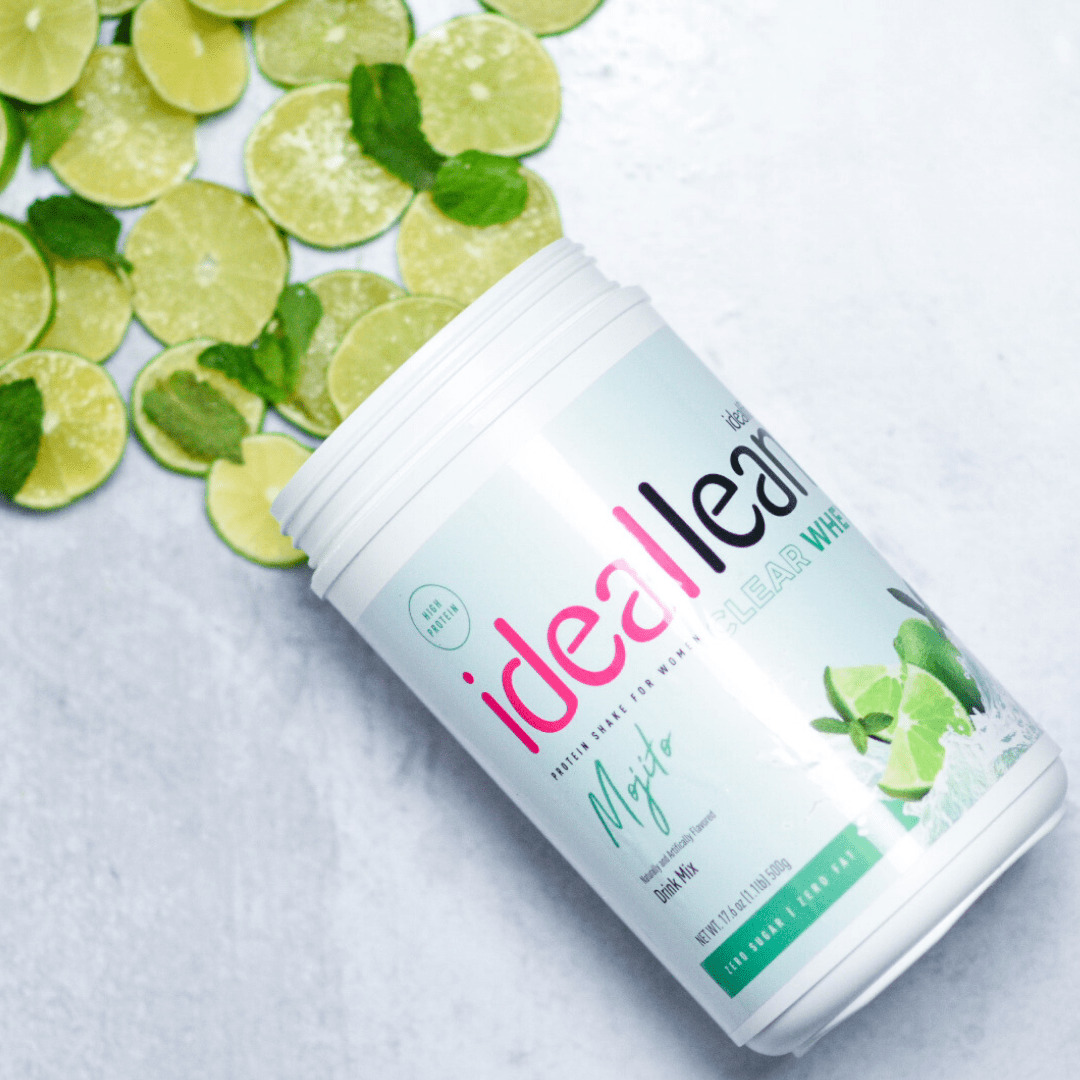 Our NEW Clear Whey Protein is a great way to hit your macros and stay hydrated! We have taken high-quality whey protein and created a light and refreshing alternative that is perfect for mixing into water. Plus it tastes great, with FOUR new flavors; Strawberry, Mojito, Tropical Dragonfruit and Lemonade.
Here's what you can expect:
• Zero Sugar/ Zero Fat/ High Protein
•Refreshing Taste
•80 Calories
•20g Protein
Okay, now let's get into the nitty-gritty of why you need protein and why clear whey is different from regular whey!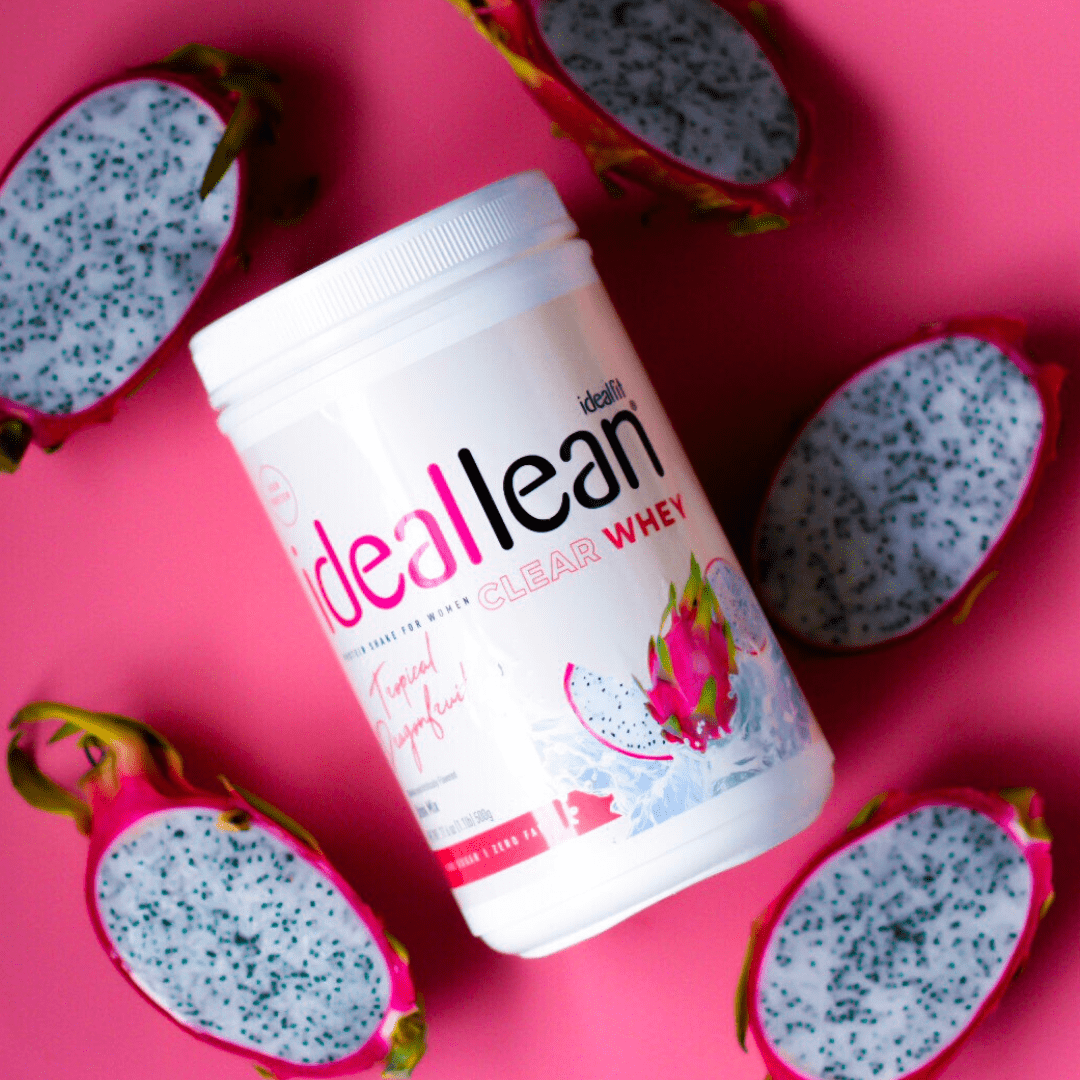 WHY YOU NEED PROTEIN
Most people know that protein and recovery go hand in hand when it comes to fitness, but protein plays an equally important role in almost all functions and cells of the body. Most of which will help you towards your fitness goals!
Here are three main reasons why your body needs protein:
•Build-Protein is an important building block in bones, cartilage, skin, and, most importantly, muscle.
•Repair-When you work out, you break down your muscle tissue by producing micro-tears. (1)Protein plays a vital role in repairing these micro-tears, which allows you to build more lean muscle, reduce muscle loss, and speed up your metabolism.
•Digestion-About half of the dietary protein that you consume each day is used in the production of enzymes. (2) These enzymes aid in the digestion of foods that can more effectively allow you to hit your goals. Not to mention, protein can help curb hunger, helping you to stay fuller for longer.
•Regulate – Protein plays a crucial role in hormone regulation, which can also help facilitate your fitness goals.
SO WHY CHOOSE CLEAR WHEY PROTEIN?

Flavor
Clear whey protein has a tasty refreshing flavor that's really different from the milky thick flavor of regular whey. It's a great way to flavor your water and get more protein in. With its consistency being very similar to BCAAs, it's a juicy and delicious way to hit your macros!
Reviews
Let me tell you all you need to know about this Clear Whey protein: it's a game-changer! Instead of having a milkshake texture, this is very similar to a glass of juice. And don't worry about the protein intake, there's still 20g of protein in each scoop!-Nikki Williams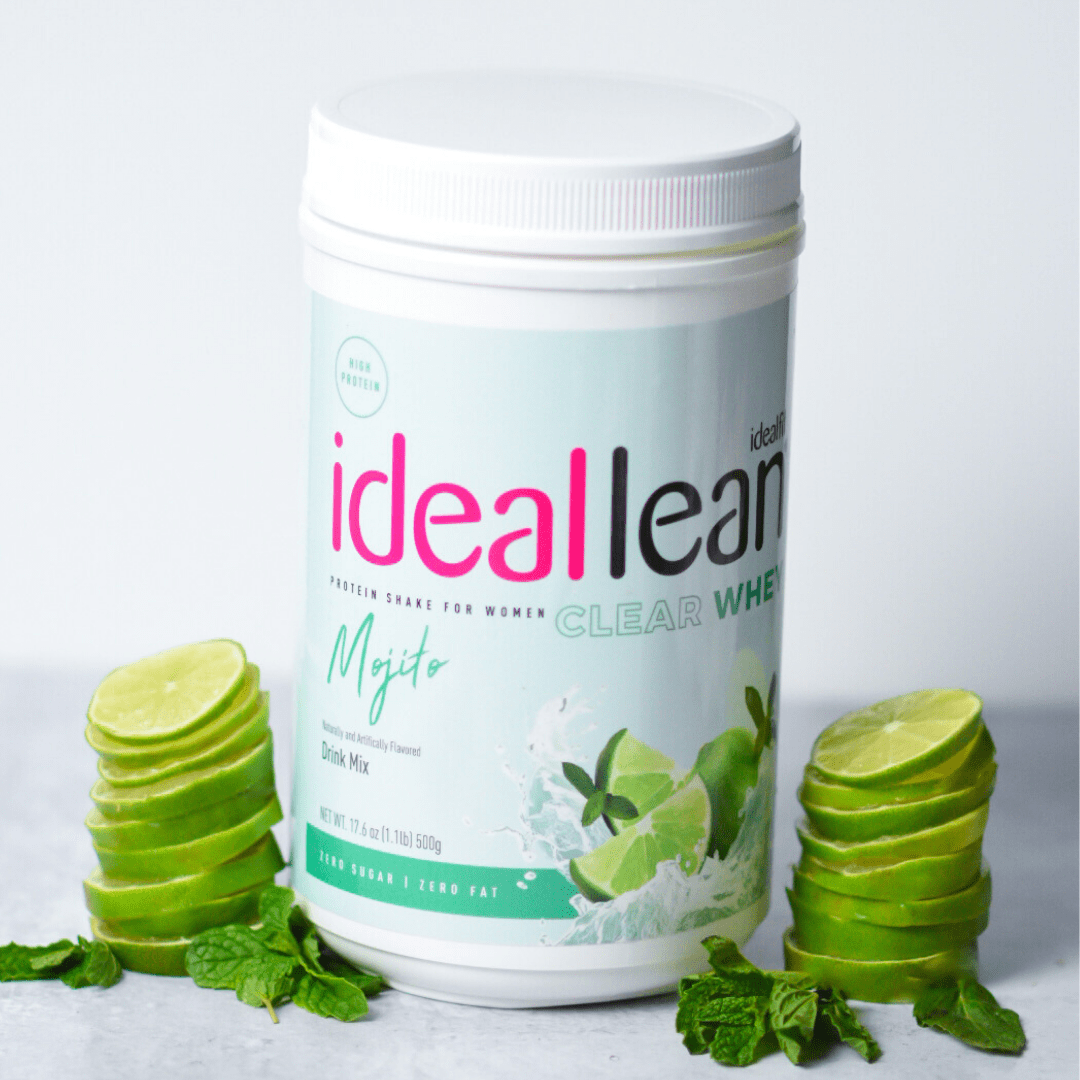 Clear Whey is a brand new approach to protein powder. It's not just another protein shake; @idealfit has created a high-quality hydrolysed whey protein isolate that's a light and refreshing alternative – that's more like a juice as opposed to the usual heavy, milky protein shake. – Julie Henick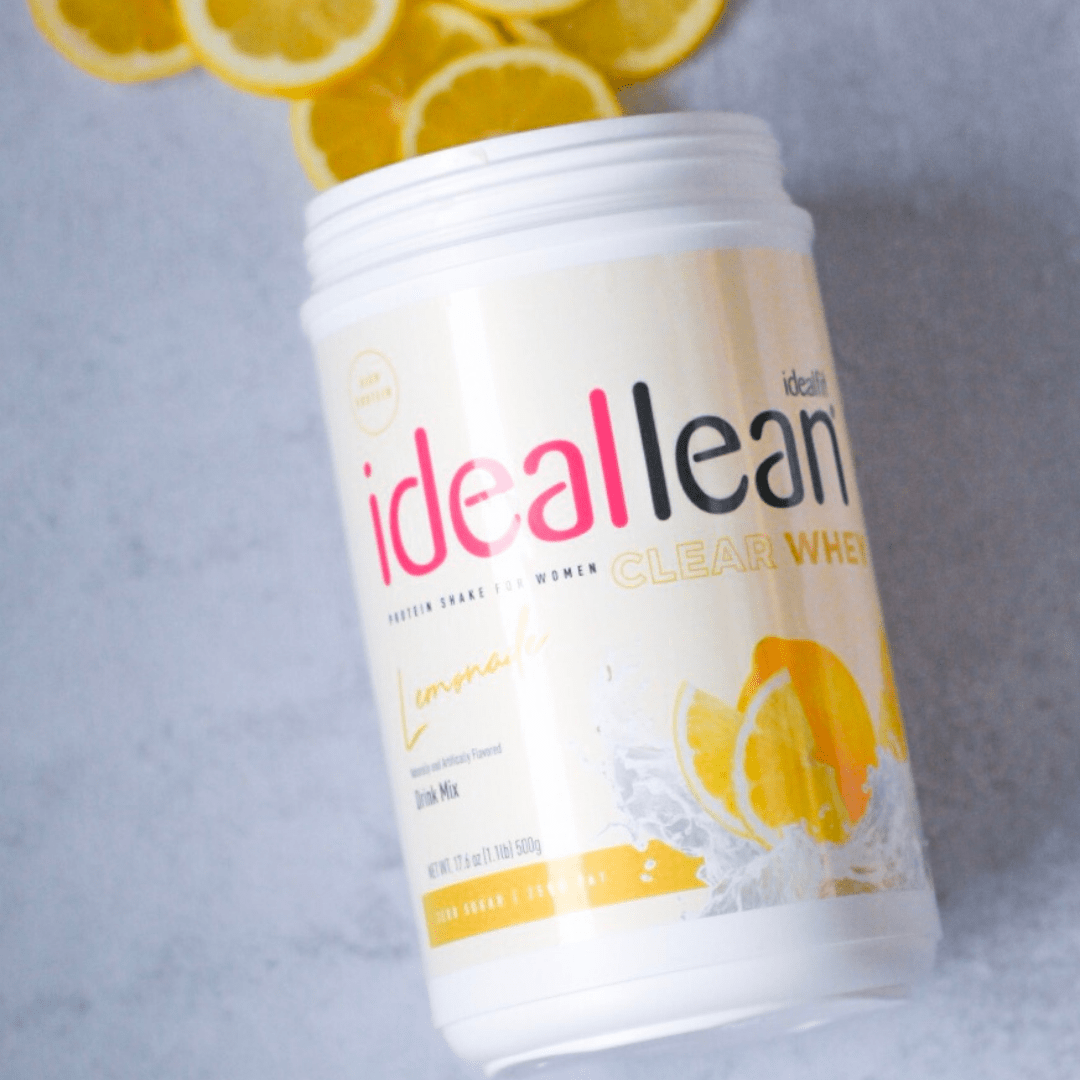 IF YOU WANT TO SEE RESULTS
In case the info above wasn't CLEAR enough 😉…our clear whey protein puts a refreshing twist on protein supplements that can help you recover faster, gain more strength, lose more fat, and aid in all of your body's functions that require protein. So switch it up from your normal milkshake-like protein for this original and fruity twist.

1 – https://www.piedmont.org/living-better/why-is-protein-important-in-your-diet
2 – https://www.piedmont.org/living-better/why-is-protein-important-in-your-diet
3 – https://www.ncbi.nlm.nih.gov/pubmed/17240782
4 – https://www.ncbi.nlm.nih.gov/pubmed/18768358