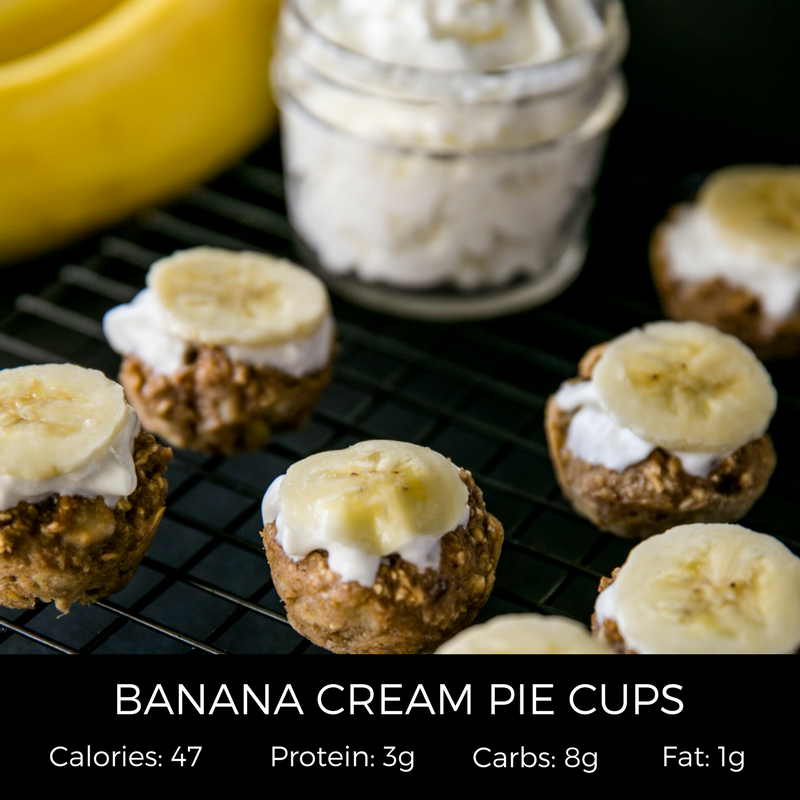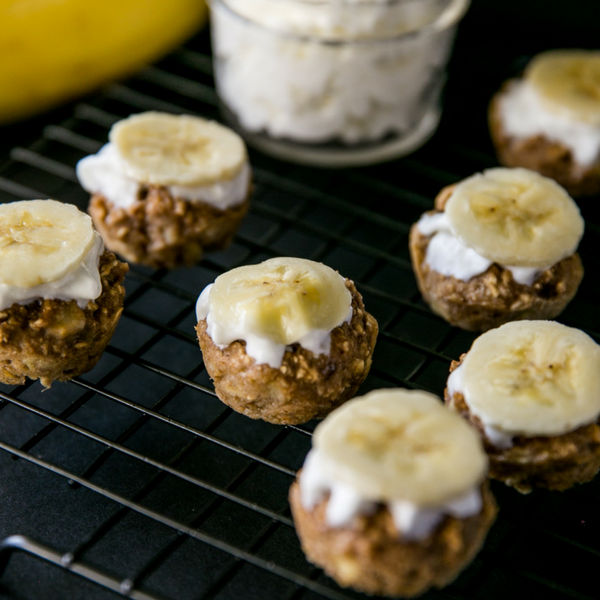 Serves 18. Serving Size: 1 muffin
Calories per serving: 47. Protein: 3g. Carbs: 8g. Fat: 1g
Ingredients
2 - bananas, mashed
1 - egg
0.5tsp - vanilla extract
0.5tsp - cinnamon
1 - scoop French Vanilla IdealLean Protein
0.75c - ground oats
- Filling:
1 - banana, sliced
0.5c - sugar-free Cool Whip, divided
Instructions
Preheat oven to 325F and generously spray a 24 cup mini muffin pan with non-stick cooking spray, set aside.

In a medium bowl, combine the mashed bananas, egg, and vanilla. Whisk until combined.

Add the cinnamon, protein powder, and oat flour. Stir until just combined.

Scoop the dough into the prepared muffin pan. You should be able to fill 18 mini cups. Bake for about 10 minutes. Remove pan from oven and allow the muffins to cool in pan for 5-10 minutes before removing.

Right before serving, top each muffin with 1 tsp. of Cool Whip and 1 banana slice. Enjoy!