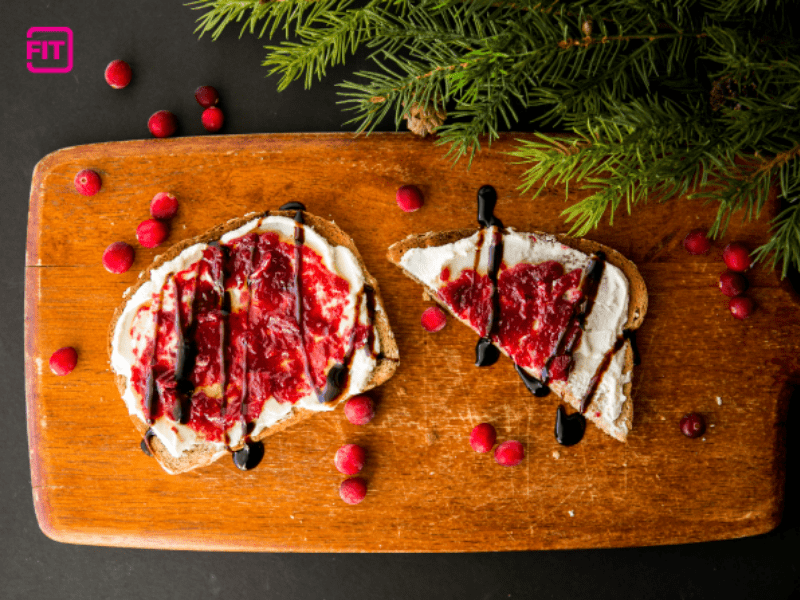 Serves 2. Serving size: 1 slice.
Cranberry Balsamic Bruschetta
Ingredients
2 - slices whole grain bread
0.5c - lowfat ricotta cheese
0.25c - fresh cranberries
1tbsp. - olive oil
1tbsp. - balsamic vinegar
1tsp. - agave nectar
Instructions
In a saucepan over low heat, mix cranberries, olive oil, vinegar, and agave. Simmer about 15 minutes, to create reduction.

Toast 2 slices of whole grain bread and spread ¼ cup of ricotta cheese onto each slice. Divide cranberry sauce evenly onto both slices of bread and enjoy!