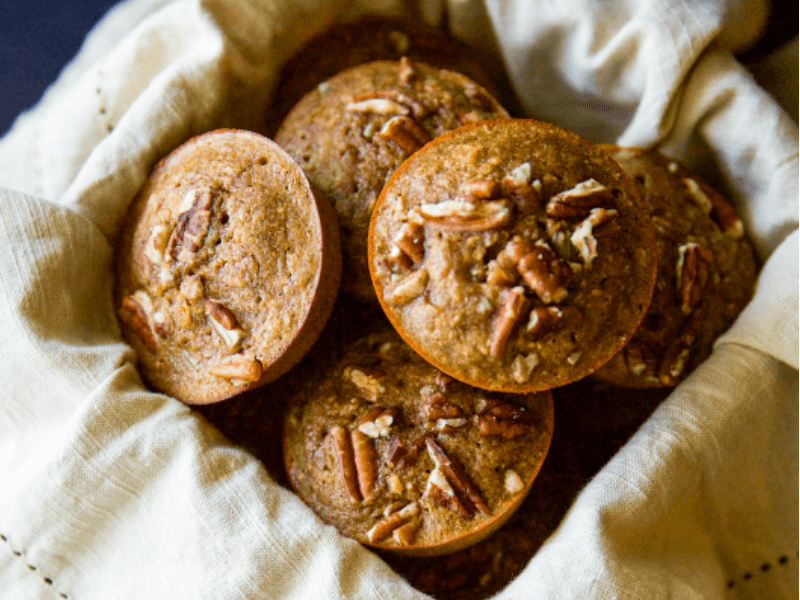 Ingredients
0.5 c white whole wheat flour
0.5 c old fashioned oats, ground
1 scoop IdealLean French Vanilla Protein
0.5 tsp. salt
1 tsp. cinnamon
0.5 c organic coconut sugar
0.5 c unsweetened applesauce
1 egg
0.5 c unsweetened almond milk
0.25 c chopped pecans
.5 tsp. apple pie spice
Method
Preheat oven to 350 degrees. Spray muffin tin with non-stick cooking spray and set aside.

Mix flour, ground oats, IdealLean Protein, salt, cinnamon, apple pie spice, and coconut sugar. Add applesauce, egg, and almond milk and mix until combined. Pour into prepared baking pan and top with chopped pecans.

Bake for 20-25 minutes, or until a toothpick comes out clean. Enjoy!