We are so excited to introduce our NEW Clear Whey Protein flavor, Apple and Cranberry!  If you want to switch up how you take your protein, our clear whey is a refreshing alternative. It tastes like fruit juice but it's low carb and packed with 20g of protein!
Here are just a few reasons why our Clear Whey Protein is awesome:
Zero Sugar/ Zero Fat/ High Protein
Refreshing Taste
80-90 Calories
20g Protein
Our Apple and Cranberry Clear Whey is great just mixed with water, and it tastes incredible in recipes like the ones below! Be sure to try them out, and don't forget to grab a tub of our Clear Whey Protein to get started.
Cranberry Apple Martini Mocktail
INGREDIENTS
1 scoop Apple and Cranberry Clear Whey
2 cups club soda
1 tbs lemon juice
Apple slices (optional)
INSTRUCTIONS
Mix the clear whey into the club soda, shake or stir well. Wait for 2 minutes. Add the remaining ingredients and enjoy!
Calories: 93. Net carbs: 1. Fat: 6g. Protein: 20g.
Apple and Cranberry Crisp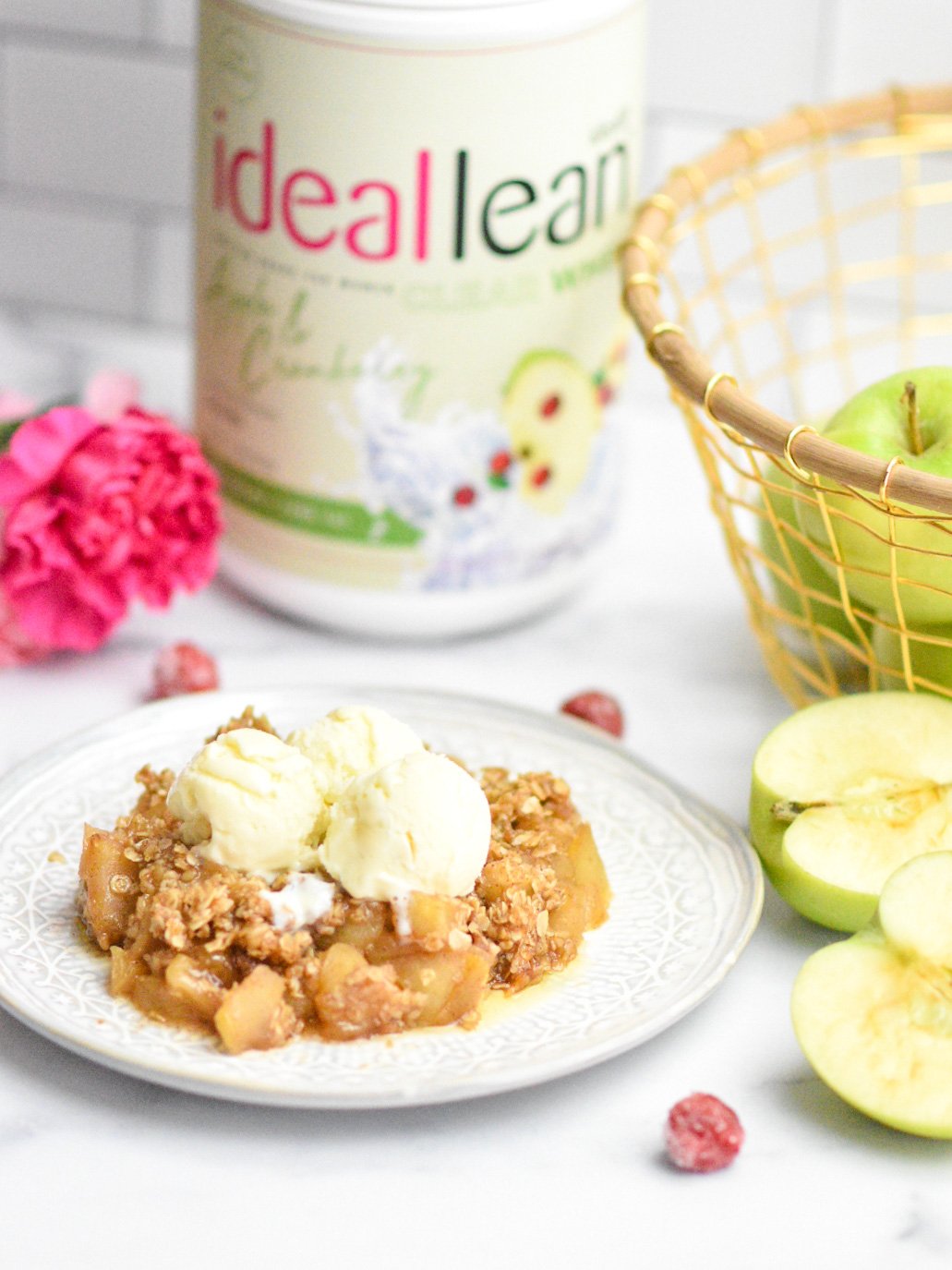 Ingredients
1 cup apple diced (peel and core beforehand)
1 scoop Apple and Cranberry Clear Whey
1/2 cup water
1/4 tsp vanilla extract
2 tbsp brown erythritol
3 tbsp old fashioned oats
1/4 tsp cinnamon
1 tsp Earth Balance Buttery Spread
1/2 cup Low-Calorie Vanilla  Ice Cream
Instructions
Preheat oven to 350 degrees F. Mix together water and Clear Whey and wait two minutes until the protein has dissolved. Combine apple, Apple and Cranberry Clear Whey mixture, and vanilla extract. Spray a small bread loaf pan with cooking spray and pour the mixture into it.
In a separate bowl, mix erythritol, oats, and cinnamon. Press Earth Balance into the mixture until combined and crumbly. Sprinkle over apple-mixture and bake for 15-20 minutes.
Top the crisp with ¼ cup scoop of healthy low-calorie vanilla ice cream and enjoy!
Serves 2. Calories: 198. Net carbs: 28. Fat: 3g. Protein: 14g.
Apple Cranberry Popsicles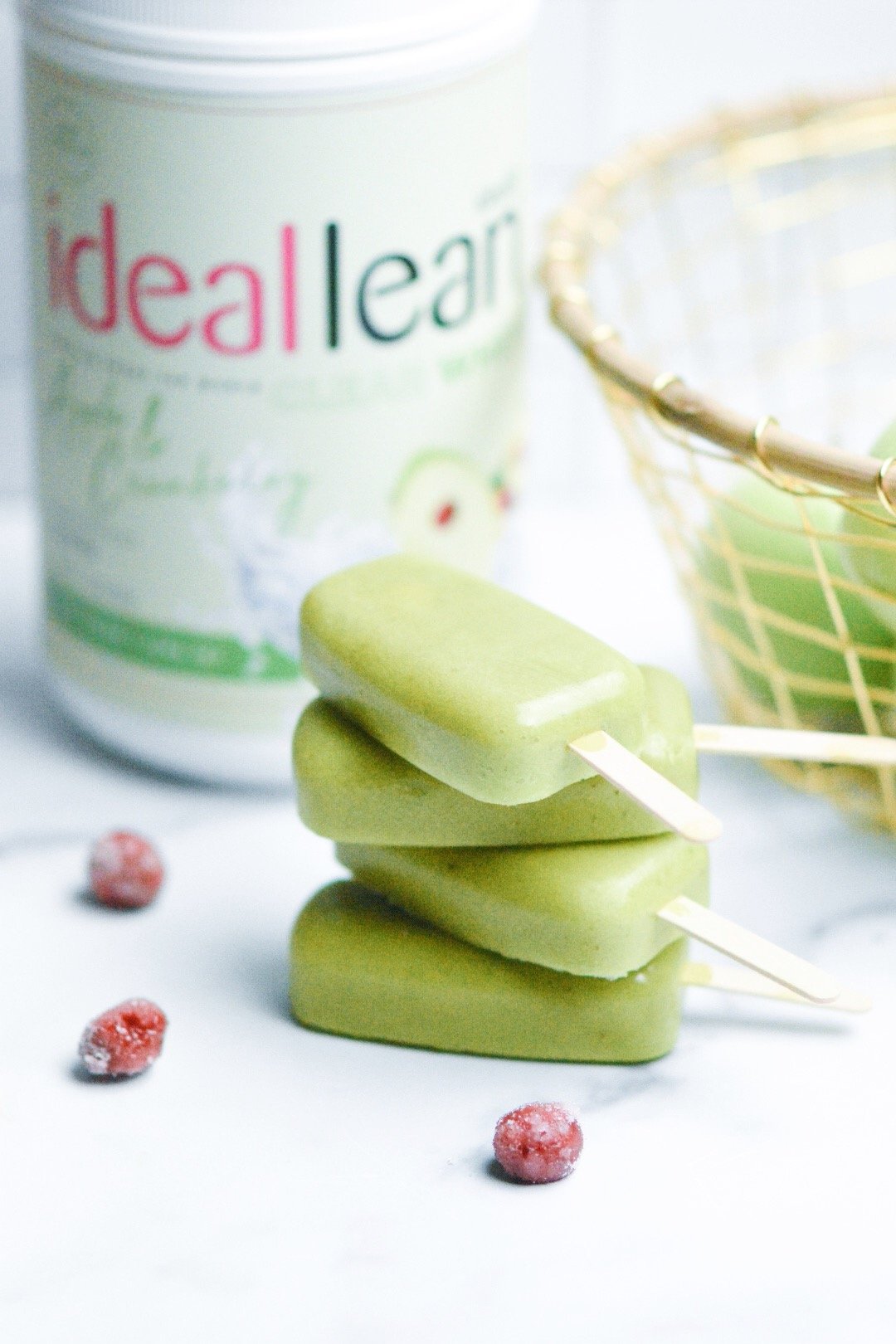 INGREDIENTS
1/2 cup frozen banana
1/2 cup apples
1 cup nonfat greek yogurt
1 scoop Apple and Cranberry Clear Whey
INSTRUCTIONS
Mix all ingredients together in a blender. Then pour into popsicle molds and place in freezer for 3-4 hours. Enjoy!
Calories: 70. Net Carbs: 8g. Fat: 0g. Protein 9g.
We hope you enjoy these recipes! They're a great way to satisfy your sweet tooth while sticking to your goals. If you'd like to try them, be sure to grab a tub of our NEW Apple and Cranberry Clear Whey!