Why do we get sore from tough workouts? (And sometimes from not-so-tough ones?)
The simple answer is that when we work out, we break down our muscles. That sounds terrible, right? But it's not. It's actually exactly what you want!
Picture this: Your muscles are a brick wall, made up of lots of bricks. When you do a tough workout, you're knocking down part of the wall. Not much of it, but maybe the top couple layers of bricks at the height of the wall. When you rest and recover after a workout, you're actually building that part of the wall back up… and adding a couple of new, strong layers!
That's what your body is doing, too. Your workouts create tiny little tears in your muscles, which are then rebuilt when you rest and recover. This is how your body grows stronger, and how you build up more healthy lean muscle.
The consequence is some soreness, particularly 24 – 36 hours after your workout, and particularly when you get out of bed in the morning or out of your chair in the afternoon!
But we can't sit around recovering forever! Why is it important to recover fast?
We can't be skipping workouts.

We've got fitness goals!

We need to recover quick so we can get back in the gym.

When we're fully recovered,

we feel better and we perform better.

Our workouts are more effective and we don't get so fatigued!

Soreness interferes with more than just workouts:

It interferes with life!

We need to recover so we can give all we've got on even the busiest days.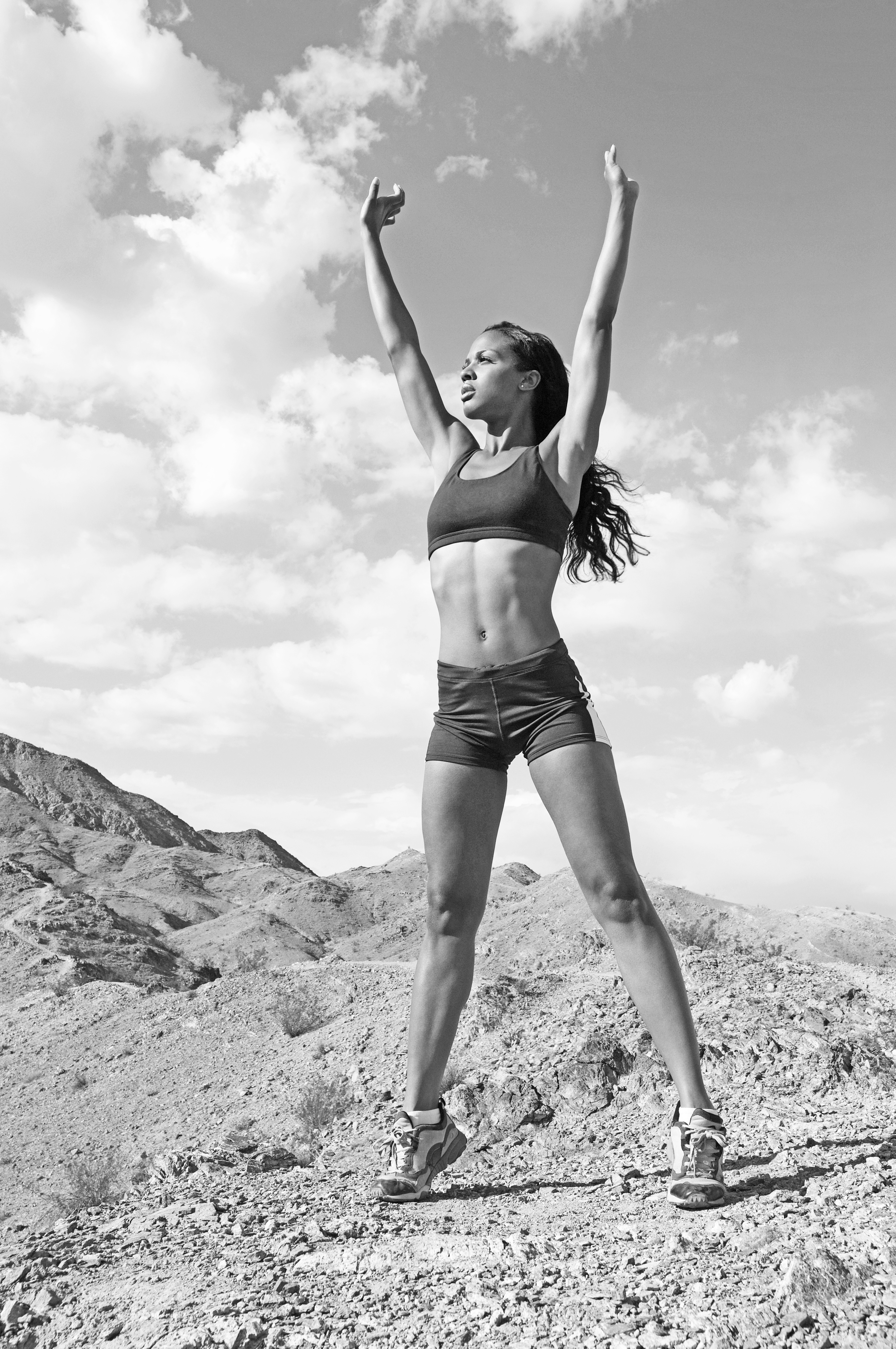 How can you decrease that annoying soreness, which may even keep you out of the gym longer than you'd like? And how can you help your body build and repair those muscles?
Here are my top 6 strategies for faster recovery.
1. Take an Epsom salt bath
Everyone knows that hot baths feel great! But now you have a healthy excuse to indulge in one: It's good for your recovery. Epsom salts, which you can usually find for cheap at the grocery or drugstore in a big bag, contain magnesium sulfate. When this mineral is absorbed through your skin, it actually draws out toxins, reduces swelling, and relaxes all of your muscles. You've probably noticed that even soaking in a hot bath without Epsom salts relaxes you, so adding them will give that feeling a real physical boost. Your bath should be nice and hot (but comfortably so). I find that I need to soak for at least 20 minutes to get the recovery benefits that I'm after. You should also add two whole cups of the salts! Most bathers add far less, so grab those measuring cups from the kitchen. Don't worry, they really will dissolve! Want to make the experience more than just muscle recovery? Relax with some aromatherapy Epsom salts! They're available in all kinds of scents, like soothing lavender and invigorating eucalyptus.
2. Add BCAAs to your routine
BCAAs instigate protein synthesis inside your body. Protein synthesis is the process by which your body builds protein cells, which are what your muscles are made of. This means that BCAAs contribute to your body's ability to rebuild muscle. The breaking down of your muscles is what makes you sore, so the faster your body can repair them, the faster your soreness will disappear. You may instigate protein synthesis by eating a protein-rich food like chicken or salmon, or by taking your usual protein supplement. This is why you should take BCAAs between meals, not alongside them: Let your BCAAs work for you on their own, and let your meals work in their usual way. BCAAs can begin and maintain protein synthesis at a faster rate than other protein sources, which essentially speeds your metabolism. BCAAs also decrease protein degeneration in your muscles, and speed your recovery significantly! They're an amazing addition to your fitness regimen, and can get you back to the gym faster. I've had great success with BCAAs, and so have my boot campers!