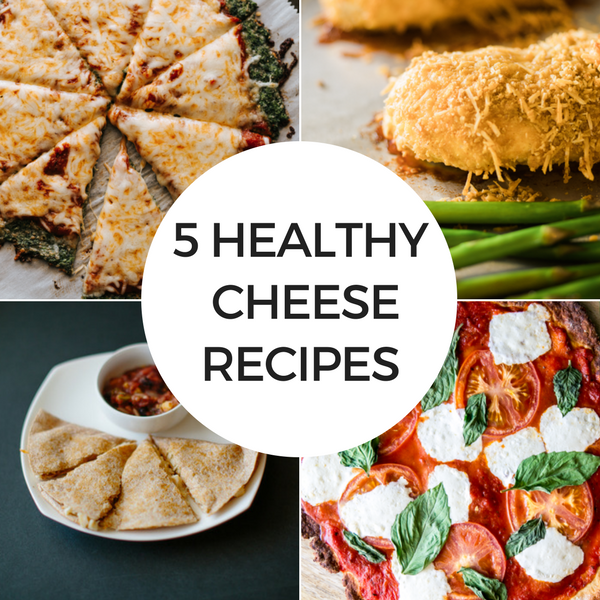 Not gonna lie I cannot live without my cheese. I mean throw some cheese on just about anything and it gets 100% tastier!
I know a lot of people think everything with cheese is super high in calories, but there are a few ways you can incorporate it into your meals without ruining your macros!
We put together five different cheesy recipes that you can use for either lunch or dinner to get your fix! Let's get to it!
WHOLE GRAIN PROTEIN PIZZA CRUST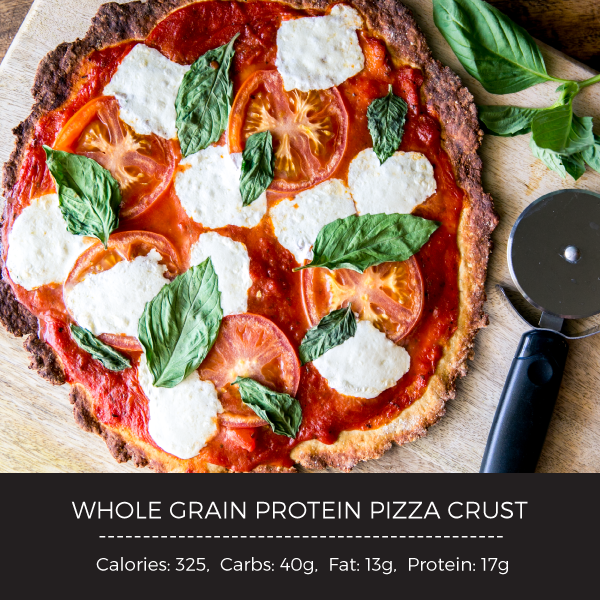 Ingredients:
1/2 c whole wheat flour

1/2 c old fashioned oats, ground

1 scoop Multi-Purpose Unflavored IdealLean Protein

1 envelope pizza yeast

1/4 tsp. salt

1/3 c warm water

1 tsp. honey

1 1/2 tbsp. olive oil
Directions:
Preheat oven to 425 degrees F. In a mixing bowl, combine flour, ground oats, Multi-Purpose Unflavored IdealLean Protein, salt, and yeast. Gradually add warm water, olive oil, and honey and mix until forms ball of dough.

Knead on a floured surface (add more flour if too sticky). Roll out and pat out onto greased pizza pan. Bake for 3-5 minutes or until crust barely begins to golden.

Add desired toppings and bake for an additional 5-10 minutes, or until cheese has melted. Enjoy!
Serving size: 1/2 crust (does not include toppings). Calories per serving: 325  Protein 17g  Carbs 40g  Fat 13g
BROCCOLI AND CHEESE PIZZA CRUST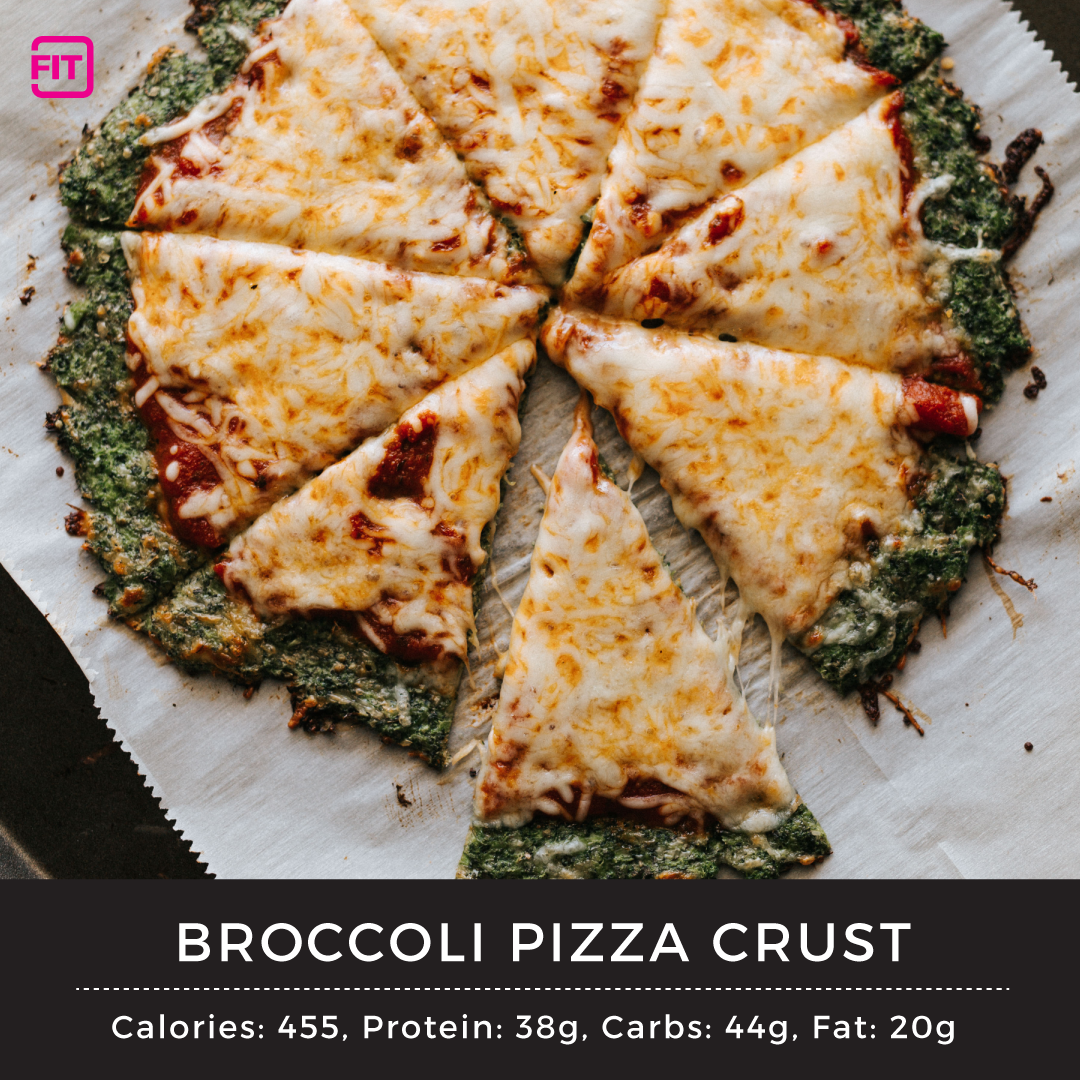 Ingredients
1 medium head of broccoli

1/4 c mozzarella cheese

1/4 c parmesan cheese

1/2 tsp. garlic salt

1 tsp. dried basil

1 tsp. dried oregano

1 large egg
Instructions
Preheat oven to 450 degrees. Wash head of broccoli and chop up florets. Pulse broccoli in a high powered blender or food processor until finely ground.

Cover and microwave broccoli for 2-3 minutes. Let cool.

Place broccoli in cheese cloth and squeeze out as much water as possible.

Mix broccoli, mozzarella, parmesan, garlic salt, basil, and oregano. Add egg and stir until combined. 5. Form dough into a ball, and place on a parchment covered pizza pan.

Spread dough to edges of pan and bake for 10-15 minutes or until golden brown.

Add sauce and favorite toppings and bake for 5-10 minutes until cheese is bubbly. Enjoy!
Calories per crust (not including toppings): 455, Protein: 38g, Carbs: 44g, Fat: 20g
CHICKEN QUESADILLA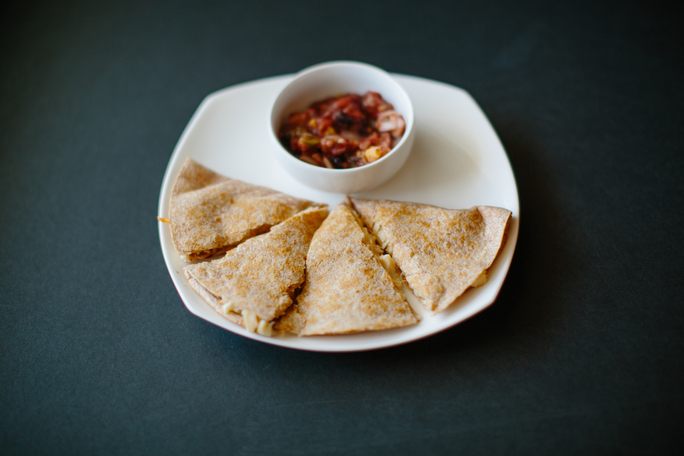 INGREDIENTS
1 whole wheat tortilla (100 cals)

2 oz canned chicken, drained

1/4 c mozzarella cheese
INSTRUCTIONS
On one half of the tortilla, spread chicken and cheese evenly.

Fold in half and place in saucepan over medium heat.

Flip quesadilla once one side is golden and cheese has started to melt. Remove from heat and enjoy plain or with salsa!

Makes 1 serving.

Calories: 206, Protein: 17g, Carbs: 22g, Fat: 7g
TOMATO BASIL BREADED CHICKEN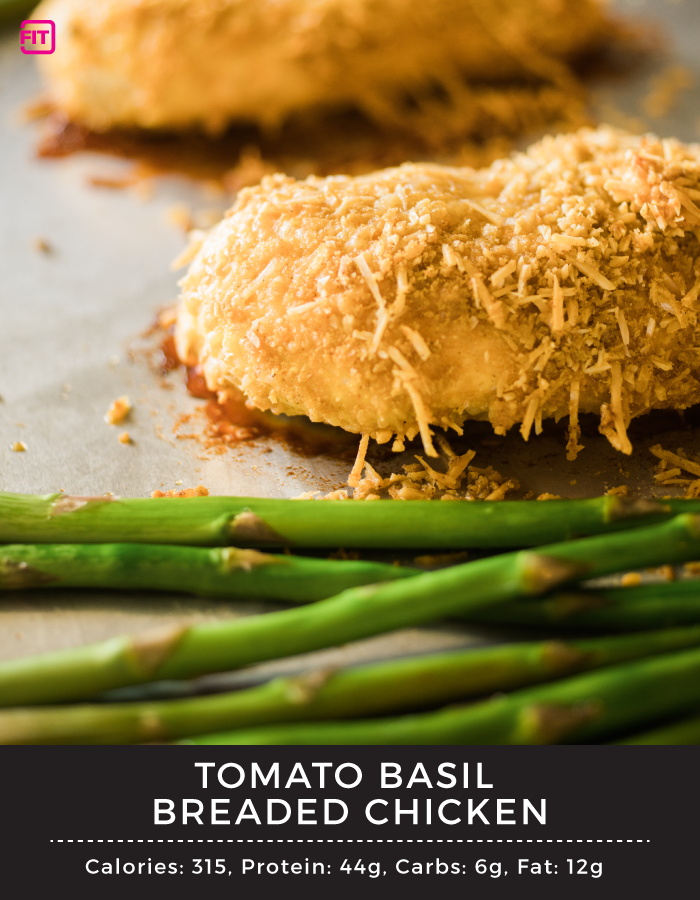 Ingredients
2 (4 oz) chicken breasts

1 egg

1 bag IdealLean Tomato Basil FitChix

1/2  c shredded parmesan cheese
Directions
Preheat oven to 350 degrees F. In a high powered blender or food processor, pulse IdealLean Tomato Basil FitChix until ground. Pour into a wide bowl and mix with parmesan cheese and set aside.

Beat egg in a wide bowl and dip chicken breast into egg, then into FitChix mixture. Press down to make sure breast is well coated then set on baking sheet. Repeat with remaining chicken breast. Cover with in foil and bake for 25 minutes. Remove tin foil and bake an additional 10-15 minutes, until golden brown and desired crispiness. Enjoy!
Serves 2. Serving size: 1 chicken breast. Calories per serving: 315 / Protein 44g / Carbs 6g / Fat 12g
MEDITERRANEAN CHICKEN SALAD LUNCHBOX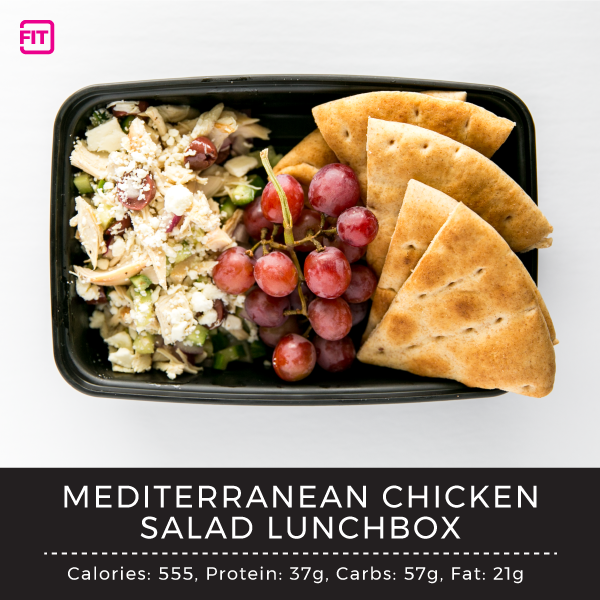 INGREDIENTS
1 whole wheat pita, cut into pieces

4 oz cooked chicken, chopped

1/4 c english cucumber, chopped

1 tbsp. chopped red onion

2 pitted kalamata olives, sliced

1 tbsp. crumbled feta cheese
DRESSING:
1 tbsp. olive oil

1 tbsp. lemon juice

1/4 tsp. garlic powder

1/8 tsp. ground pepper
INSTRUCTIONS
Mix all dressing ingredients together. Toss chicken, cucumber, red onion, and olives together, then toss in dressing. Top with feta cheese. Cut pita and pack with grapes in lunch box. Enjoy!
That's all there is to it! Hope you guys realize from this that you can enjoy the foods you love, even when you're trying to be more careful with your macros.
These recipes are an awesome way to enjoy your cheese without overdoing it, so try them out asap!