This Thanksgiving season at IdealFit, we're getting into the spirit of gratitude by sharing some of the things we're thankful for, and that all fit ladies can relate with. I'm also sharing some of the benefits of gratitude that might surprise you. And as we wrap it up, I'll also share a few simple ways you can get more of the benefits of being grateful in your own life.
Thanksgiving can seem like it's all about feasting, and of course Black Friday shopping, but let's not forget to take a moment and remember what's really important. Want to learn how the simple act of saying "thank you" could improve your health and well-being? Well read on!
5 Things Fit Women Can Be Thankful For
1. Your Workout Buddy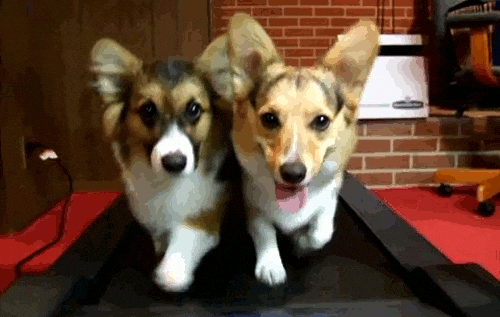 Finding the right one can be almost impossible, so when you find a good one it is definitely something to be grateful for!
A great workout partner can help motivate you, spot you, and provide a little friendly competition.
A buddy can really make the miles and reps fly by 🙂 Why are you grateful for your workout partner?
2. Your One Sports Bra That ACTUALLY FITS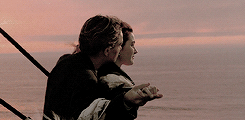 Yeah, it's like that. It just gets you.
Like a long-lost love, every time you put it on, you know it is there for you. Maybe you're one of the lucky ones, but for many of us, finding the perfect fit is almost impossible.
Too tight, too loose, too bunchy or not supportive enough…UGH! So when the right one comes along, I understand the feeling of true love and support. 🙂
3. Rest Days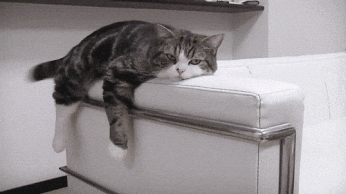 You work hard day in and day out, so when your rest day rolls around, it can be really nice to relax a bit and let your body recover.
No need to hit the stairs or lift heavy, you've earned some time off.
Don't go overboard, but don't feel lazy— your body needs this time to repair itself and build that lean muscle you're working for!
Check out some great Rest Day tips here.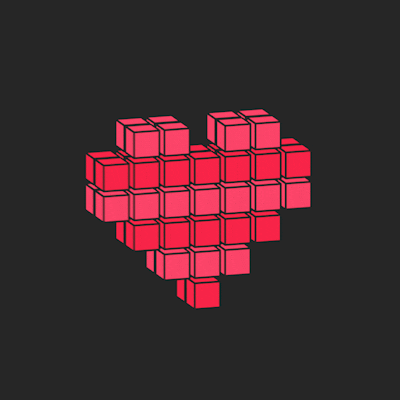 Maybe you're seeing great results, and they're coming fast. Or maybe they aren't right now.
Perhaps you've been working for weeks or months and you're the only one who is noticing the changes in you. Don't you quit, It's all ok!
A healthy lifestyle is a process, so be grateful for each stage you're at. Be grateful you're healthy enough to exercise, show gratitude to your body for all the efforts it is making.
I promise you, as you learn to love the process you'll be grateful you stuck with it. 🙂
5. Tasty Supplements that Actually Work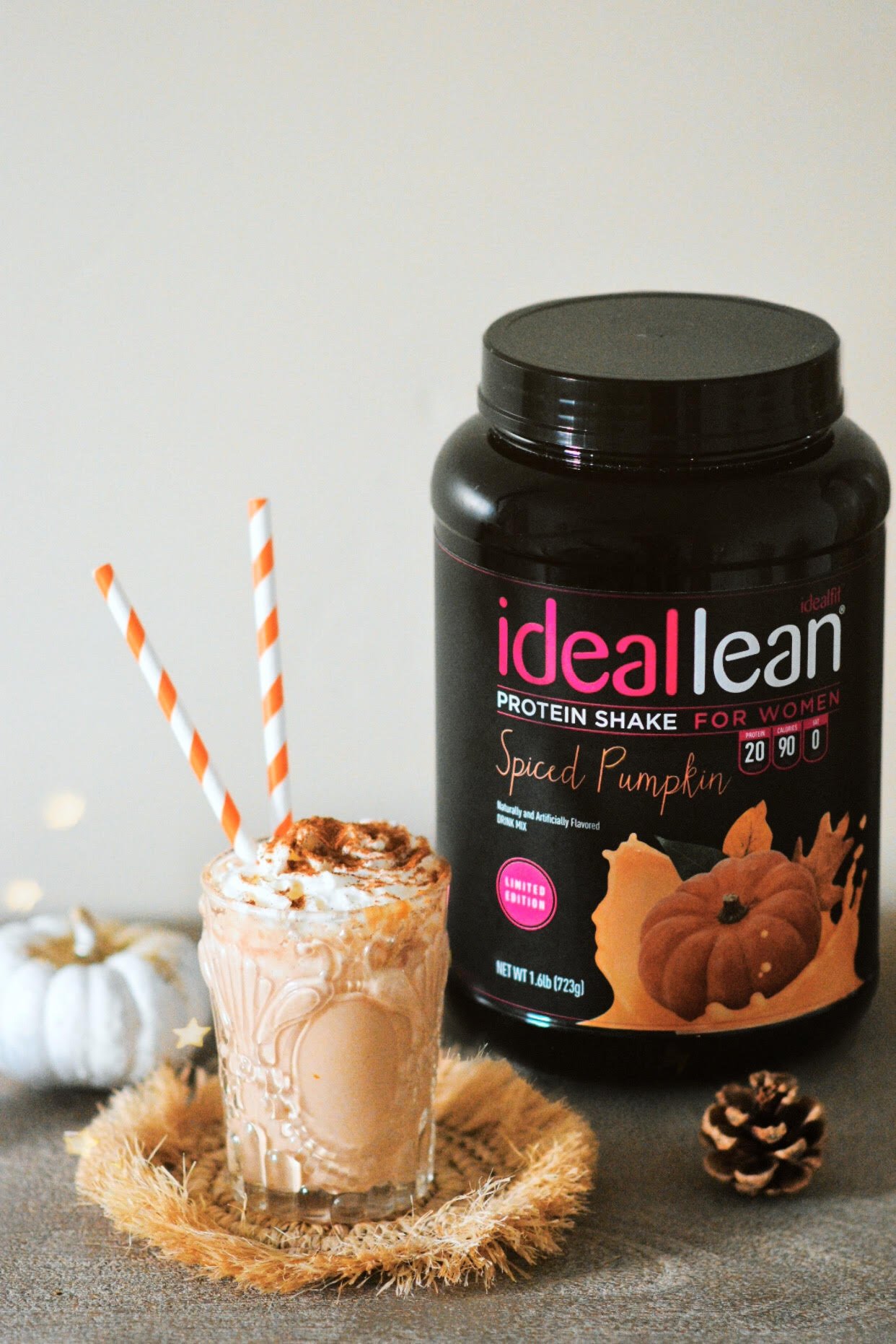 When I first started my fitness journey, there was pretty much only chalky, clumpy protein shakes made for dudes.
They pretty much only came in 1-2 (pretty yucky) flavors, and were designed for the "bro's" who were looking to get huge!
That's why IdealFit came up with some effective, great tasting supplements designed just for women!
5. Benefits of Gratitude
Researchers at UC-Davis studied a group of organ transplant patients in the weeks following their operations. One group was asked to record their side-effects, their day-to-day activities, and other notes. The other group was asked to do the same, but also write down five things they were grateful for every day. After 21 days, the grateful group actually reported much higher well-being and increased feelings of vitality (after major surgery)!
2. Better Rest
Forbes reports that another benefit of gratitude is that grateful people may actually sleep easier! According to a 2011 study, spending a few minutes writing down thankful feelings resulted in better and longer sleep. For some more tips on better sleep for women, check out this blog post.
3. Better Relationships
This may seem obvious, but couples and friends who express gratitude for each other have happier, closer relationships. More surprising, though, is that it is not just the one who gets told "thank you," but the one who says it also feels happier about the relationship!
4. Sticking to Your Plan
Yep: being thankful could help you stick to your workout and healthy eating lifestyle! The UC-Davis study from #1 reported that those who practiced gratitude exercised more regularly than those who didn't. The positive mindset of gratitude can help you get motivated to stay active and healthy.
5. Self-Esteem & Confidence
Ladies, I know this one can be tough out there. We have so much pressure put on us to try to be perfect. All. The. Time. Practicing gratitude can be a great way to avoid/cut down on comparisons to others. Also, some studies conducted on athletes have found that practicing gratitude can improve confidence, resulting in improved performance!
How to Feel the Benefits of Gratitude
Have those benefits got you interested? Here's a few ways to 'practice gratitude' and be more thankful all year round:
Keep a Gratitude Journal

— I recommend writing down your fitness goals and results in a notebook or journal, so why not include a few daily thankful thoughts? Set a goal to be consistent, and list maybe 3-5 things you're grateful for each day.
#ThankfulThursday

— Use this hashtag on your social media posts to share something you're grateful for. Take it a step further: try to go the whole day only being grateful and positive!
Send 'Thank You' Notes


— Expressing gratitude to those around you helps you feel great, and if you've ever gotten an unexpected 'thank you' before, you know it feels great too! Think of the most recent favor someone has done for you. How could you express your gratitude?
A "Thank You Note" From IdealFit & Trainer Lindsey
Before we wrap up this post, everyone at IdealFit and I want to share a huge "thank you" with each and every one of you. We couldn't get to do this without you! Your stories, your successes and setbacks are what inspire us every single day, and help make IdealFit the BEST fitness brand and community for women out there. I truly believe there is not a more dedicated, supportive, and inspiring community of ladies anywhere, and we're just as dedicated to you!
2020 has been full of unexpected life-changes, but we're staying positive and looking forward to a bright future with lots of new products, new achievements, and new challenges. We're so very truly #blessed to each one of you who have supported IdealFit and stood by us through it all. And the best news? There's a lot more where all of this came from — 2021 will be amazing!
Stay up to date with all of our new product and flavor releases by following us on Instagram! You can also post pictures of your fitness journey on Instagram, and use the hashtag #IdealFit to be featured!