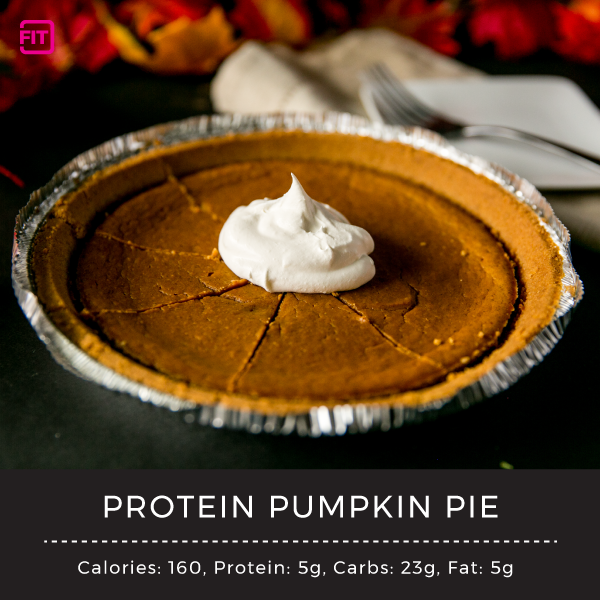 Serves 8. Serving size: 1 slice.
Ingredients
1cup - pumpkin puree
2tbsp - nonfat plain Greek yogurt
2 - egg whites
1 - scoop IdealLean French Vanilla Protein
0.25cup - organic coconut sugar
2tbsp - unsweetened almond milk
0.5tsp - pumpkin pie spice
0.5tsp - cinnamon
9 - inch graham cracker crust
Instructions
Preheat oven to 350 degrees F. Mix all ingredients until combined and pour into 9 inch prepared graham cracker crust. Bake for 30-45 minutes or until a toothpick comes out clean. Let cool and cut into 8 slices. Enjoy!