Hey guys, it's Kaytlin here! The holidays are upon us and you know what that means: goodies, goodies, and more goodies. Which is awesome, unless you're trying not to sabotage your weight loss goals.
So how do we enjoy the holidays and keep up with being our fit selves? Well, I came up with a list of 15 things to help you still enjoy the holidays, while maintaining your healthy lifestyle.
With these tips, you can gain all that holiday joy without going off the deep end.
Let's get to it!
Join the Free 15-Day Challenge!
Get a free 15-day meal plan and workouts from Kaytlin Neil! Also, get expert advice for all your fitness needs.
1. Make Time for Exercising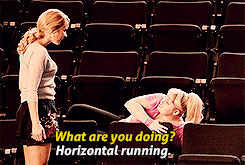 The holidays are so busy it can be hard to find a way to fit your regular workouts in. Even a super short workout is better than nothing! You don't have to go to the gym for 2 hrs to stay on top of your fitness.
At home, workouts are awesome for holidays because you don't have to worry about dragging yourself to the gym and back. This will save you tons of time!
2. Spread Some Cheer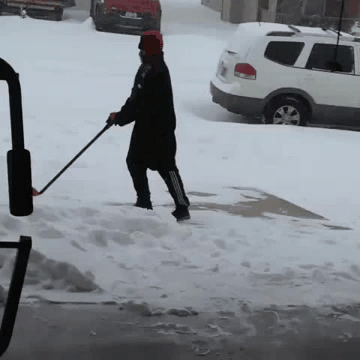 Doing some winter chores and other things will actually help you to stay active and burn calories. An hour of snow shoveling or raking leaves can burn over 400 calories! You could even spread some cheer by helping your neighbors.
3. Don't Over Do It
Have you ever said to yourself "screw it, I'm going to eat as much as I want!"? Sometimes it's hard to go to a function and feel like you can't eat what you want. Everyone can relate to that thought of just throwing caution to the wind but it's not always the best choice.
It's perfectly okay to have a treat and have your favorite foods but there's really no point in eating so much that you feel like your pants may give way. Trust me I know it's easier said than done, but you will feel better and have better results if you don't overdo it with treats.
4. Craft Parties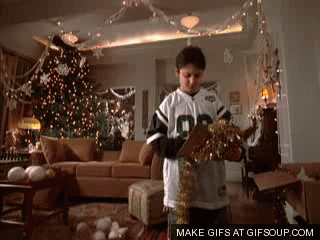 Let's face it, most parties revolve around cookies, food, and socializing. The food is the major highlight of a lot of these get-togethers. So why not pull some focus to something else?
Doing fun things like crafting and DIY projects is a great way to get friends together and not have food be the major glue holding the party together!
5. Fill Time With Activities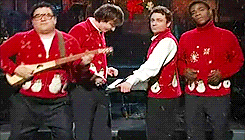 Having a lot of activities can help you stay active and not have your life revolve around goodies. There are about a million activities that happen during the holidays that can keep you moving and distracted.
You'd actually be surprised by how many calories you can burn with these!
Think about trying these activities:
Activities that burn around 400 calories per hour:
-Sledding
-Skiing
-Going Ice Skating
-Snowshoeing
-Holiday Dance Party
Activities that burn around 300 calories per hour:
-Snowball Fight
-Building a Snowman
6. Don't Beat Yourself Up For Water Weight
Your weight fluctuates depending on how much salt you have or how active you are for the day. The fact is that you can't gain 5 pounds of fat in one night. Water weight is not a true reflection of your actual weight at all.
So if your weight starts to rise, relax. Stressing about it and punishing yourself will only discourage you.
If you are worried about it then I would recommend trying to balance it out by being a little healthier the next day.
7. Be Positive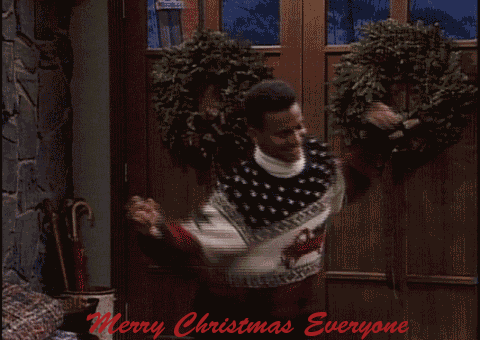 Don't be harsh on yourself! It's the holidays and being absolutely perfect with your fitness and nutrition is not super reasonable.
Again messing up is not going to ruin you.
You're not going to help yourself reach your goals by being negative! If you eat poorly one night then just try to do better the next.
8. Monitor Alcohol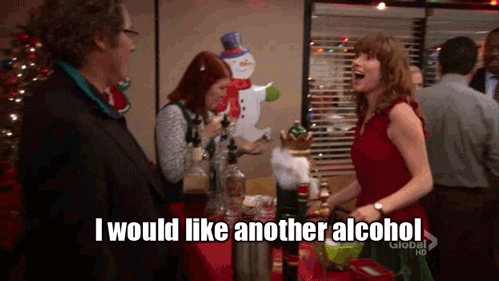 Drinking too much can really interfere with your nutrition. Alcohol has a lot of calories and it may make you more prone to eating more.
It makes your brain go into 'starvation mode', meaning it makes you feel hungry and your body doesn't register the calories you're consuming.
Don't get me wrong a fun night out won't do too much damage but if you're doing it often then it could make a difference. Just make sure you realize how many calories are in each drink and try to factor that into your overall calorie intake.
9. Don't Get Everything On The Treat Table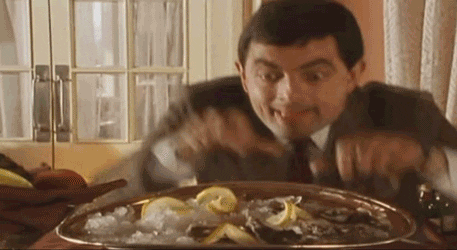 I know that it can be tempting to try everything on the table but that can lead you to consume a ton of calories that you didn't even like. I mean Aunt Julie's casserole looked good but…?
If you just get the really good stuff that you love the most, you'll probably eat a lot less then if you try everything.
10. Get Out Of The House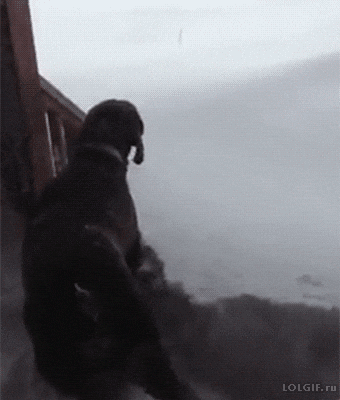 Make sure that you're getting out of the house and enjoying the outdoors! (Remember those activities?)
Also, we all know how it goes when it comes to the holidays. You could either spend all day cooped up in a house full of snacks or you could go out and make some memories!
11. Prepare Ahead of Time in Order to Lessen Stress
Who has ever heard someone say "Oh I hate the holidays because they're so stressful!"? Yeah, I've heard it too because literally, everyone says it! So how do we stop that from happening?
The best way to prevent the holiday blues is to prepare! That means figuring out your spendings for gifts, figuring out what you want to buy people, and getting all of that craziness figured out before the holiday rush comes along.
It can be as simple as knocking out one gift every week.
That way you can relax when the actual holidays come around! When you're relaxed and enjoying yourself you'll be less likely to stress eat and overindulge.
12. Get All The Veggies

Let the veggie tray become your best friend! There's almost one kind soul who brings the veggie tray to the party. If you fill your plate with the healthy option then you're more to eat fewer calories but still feel like you're having enough.
13. Balance Meals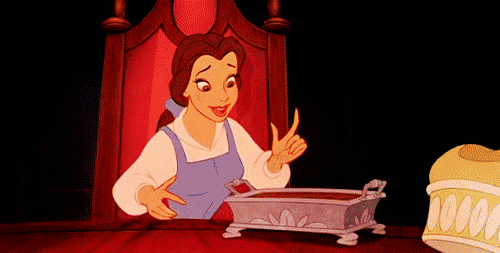 Okay so the holidays are always full of big meals and really rich foods and you want to be able to enjoy them, so how do you do that and be healthy? Well, the biggest thing is that you're keeping your calorie range in check.
One way to do that is by planning around certain meals. Doing things like making your other meals lighter and leaving one meal for something richer, can really help with keeping your calorie intake within a normal range.
14. Send off Left Overs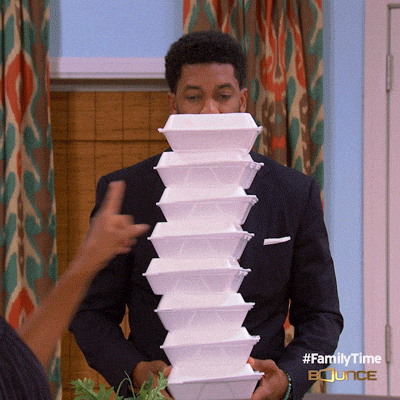 There are plenty of ways to reuse your holiday foods in a healthy way but if you have way too many treats and other goodies then a good way to help yourself is by giving them away.
Sending guests off with leftovers is a great way to give to your loved ones while getting a little alleviation from all that temptation.
15. Get Creative With Recipes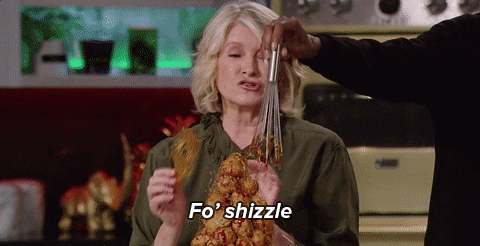 Last but not least! I am a big advocate for making rich comfort food recipes healthier. There's a lot of ways to lighten up a recipe.
Doing things like using stevia instead of sugar or substituting wheat flour, can keep your favorite foods lighter in calories but still delicious.
Here are some great recipes for mashed potatoes and pie substitutes!
One Last Thing…
The holidays definitely don't have to ruin you, in fact, they shouldn't! Adding in a couple of activities to your typical routine can definitely help you to avoid some of the bad habits that come around during this time of year.
It's important to remember that moderation is key and staying balanced will be the number one way you can help yourself this season. Don't feel like you have to overindulge in order to get into the spirit of things.
Make the most of this holiday season, without ruining your goals! For added help in this arena check out my free 15-day challenge!