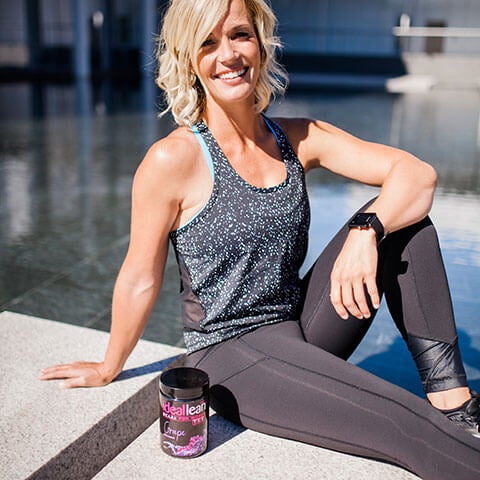 RECOVER FASTER LIKE KRISTI WITH IDEALLEAN BCAAS
As an Ironman competitor, marathon runner, cyclist instructor, and coach, Kristi pushes her body to new limits all the time. Because of this, she needs products that work hard with her, and help her recover after long, hard workouts—that is why she loves IdealLean BCAAs.
IdealLean BCAAs help to improve your recovery time, keep you hydrated, promote fat loss, and lean muscle growth, so that you can get your best results ever.
The Benefits:
0 Fat / Sugar / Carbs
IdealLean Fat Loss Blend
Improved Hydration
5,000 mg High-Quality BCAAs
Shop Now