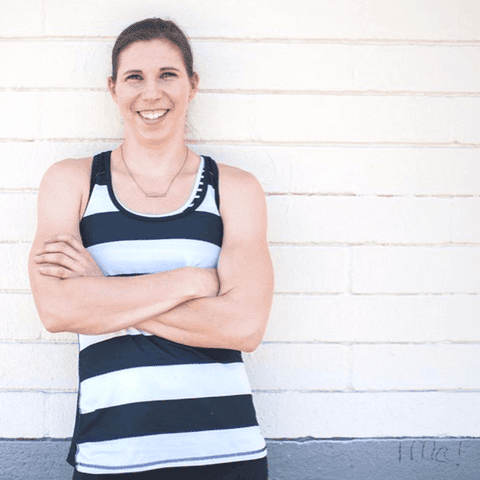 AMBER BRUESEKE
Say hello to Amber Brueseke, a certified trainer, registered nurse, powerlifter, macro coach, and if that wasn't enough, she's first and foremost a mom and wife.
Amber is a busy goal-setting boss who has been teaching group fitness classes since 2010. Simply put, she knows how to overcome obstacles and get results, even with her busy schedule.
She realizes that being strong and dedicated in the gym spills over into confidence and determination in so many other aspects of her life. That's why she truly believes that we can become the best versions of ourselves when we are taking care of our health and fitness.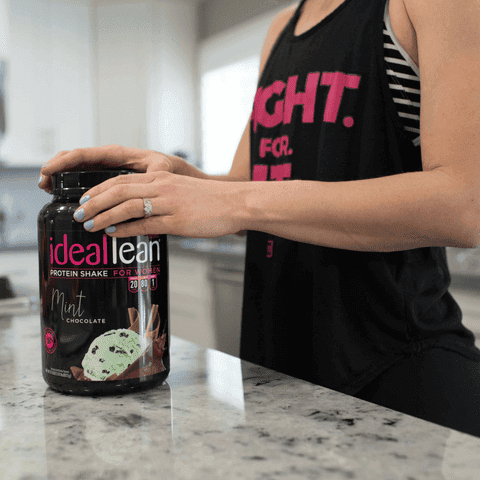 AMBER'S FAVORITE PRODUCTS
After spending years in the fitness game Amber has teamed up with IdealFit and handpicked her favorite IdealLean Protein and IdealLean BCAAs products, so you can fast track your recovery and support your fitness goals!
Amber's IdealFit Stack includes delicious Mint Chocolate IdealLean Protein and Grape IdealLean BCAAs. IdealLean Protein is packed with 20g of high-quality protein, while only being 90-100 calories per serving to help you build a lean, strong physique. IdealLean BCAAs provide 5g of BCAAs in a 2:1:1 ratio plus additional ingredients to support lean muscle building, recovery, and hydration, all while being carb, sugar, and calorie free.
Shop Protein